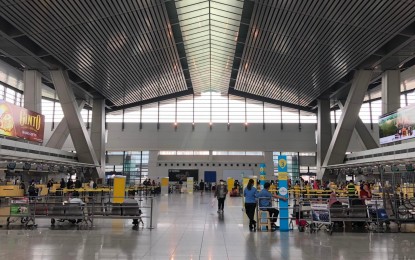 MANILA – Tourism Secretary Christina Frasco on Monday welcomed the launch of the eTravel system for returning Filipino residents and tourists, saying this allows for greater mobility and enhanced traveler experience.
In a statement, Frasco said the agency has supported the removal of the One Health Pass, the transition to the e-arrival card and now the full integration of the arrival and departure system by relevant government agencies into the e-travel system.
"We are hopeful that with the continued collaboration between government agencies to improve the mechanisms of travel into and around the Philippines, we can encourage greater mobility and travel confidence and welcome an enhanced traveler experience," she said.
The etravel.gov.ph website which aims to streamline entry and data collection, replaces the old One Health Pass domain, www.onehealthpass.com.ph, which will no longer be accessible starting Dec. 5. The Bureau of Immigration has also discontinued the use of the paper Arrival Card.
Passengers using the old website will be redirected to the e-travel domain.
The eTravel platform will host the electronic version of the paper Arrival Card that travelers are required to submit upon entry to the Philippines for immigration clearance.
Registration on the eTravel platform is free. (PNA)