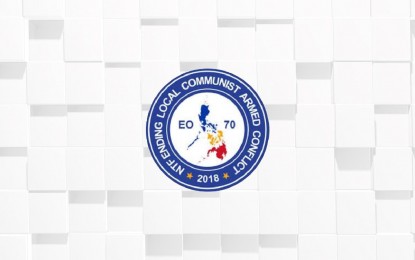 MANILA – A village head in Lakewood, Zamboanga Del Sur thanked the Barangay Development Program (BDP) for bringing in a water supply system and roads to his community.
Barangay Gasa chairman Ronelo Antubo thanked the members of the National Task Force to End Local Communist Armed Conflict (NTF-ELCAC) who visited his locality to check on the implementation of the BDP in the area.
"Hindi na namin problema ang tubig, lalo na ang inumin. Ang mga pamilya dito nakakatanggap na ng supply ng tubig sa kanilang bahay. Hindi na nila kailangan maghanap ng tubig kung saan (Drinking water is no longer a problem in our community. Families here now have a steady supply of in their own homes. They no longer need to go out and look for water)," he added in a NTF-ELCAC statement on Tuesday.
The BDP is aimed at providing support to barangays to initially stimulate development, particularly those that have very limited resources.
Gasa is a small barangay in Lakewood, Zamboanga del Sur, and part of an ancestral domain where members of the Lumad Subanen reside.
The village is one of the fortunate recipients of BDP, with a water system installed and roads built under the program.
"BDP is given after a barangay is cleared of influence of communist terrorists, in order to promote prosperity and sustain peace in the area," NTF-ELCAC director for stakeholders engagement Stephen Cabanlet said.
Cabanlet's unit is the one tasked to check the current status of BDP in the countryside.
Before the BDP, Gasa and nearby areas were considered a hotbed of violence and extortion by the Communist Party of the Philippines-New People's Army-National Democratic Front (CPP-NPA-NDF).
Antubo narrated how the BDP projects are helping Gasa residents, especially the roads which have allowed his constituents to travel aboard vehicles instead of walking.
He cited as an example a patient whom they transported via vehicle instead of walking in the old days.
Antubo also said the only difficulty for now is the lack of bridges in his area being separated by rivers.
He added that commuting is difficult especially if the rivers overflow during rains.
Another advantage of having good roads is that they are now able to transport and sell their corn crops in the market.
Formerly, Antubo said they have to carry backbreaking loads just to this and run the risk of meeting NPAs who would extort from them.
But with the roads, soldiers are able to patrol their area and the villagers no longer have to be afraid of the insurgents.
Antubo urged the NTF-ELCAC to continue with the delivery of programs and projects in the area and sustain the gains of the BDP.
He also expressed hope that the body will provide them with bridges so that the school children will no longer have to cross the river in going to school.
"Sinabihan kami na barangay na daw ang bahala sa mga projects pero maliit lamang ang IRA (internal revenue allotment) ng barangay. Hindi namin matapatan yung naitulong sa amin ng ELCAC, hindi namin magagawa yun nang kami lang (We were told that the barangays would be responsible for the projects but our IRA is small. We cannot match the aid being provided by ELCAC, we cannot do that)," Antubo said.
The NTF-ELCAC would mark its fourth founding anniversary on Dec. 9.
It was created by virtue of Executive Order no. 70, institutionalizing a whole-of-nation approach to the attainment of an inclusive and sustainable peace. (PNA)