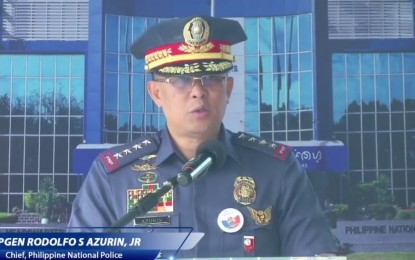 MANILA – The Philippine National Police (PNP) maintained that the police operation in Lambayong, Sultan Kudarat that resulted in the death of a son of a police officer and his two other companions last week was legitimate.
PNP chief Gen. Rodolfo Azurin Jr., however, said an investigation into the incident is now underway.
"They ignored the checkpoint and when they were chased, they fired at our policemen, that's why there was an encounter," Azurin told reporters at Camp Crame during Monday's press briefing.
He said they will wait for the result of the investigation by the Internal Affairs Service.
"Anyway, there is a motu propio investigation in cases like this and if there were lapses on the part of the PNP, the policemen involved will be investigated," Azurin said.
Initial reports showed three men -- Horton Ansa Jr., Arshad Ansa, and Samanoden Ali -- were riding a motorcycle when they were flagged down at a checkpoint in Lambayong on Dec. 2.
The three allegedly ignored the police officers and allegedly even traded shots with them during the pursuit operation.
Allegedly, police seized shabu from the three.
The police's version of the incident was questioned by Ansa's father, a police officer assigned to the Sharif Saydona Mustapha town, who said his son and the two others had no brushes with the law in the past.
He added that his son was a criminology student who wanted to become a police officer like him. (PNA)