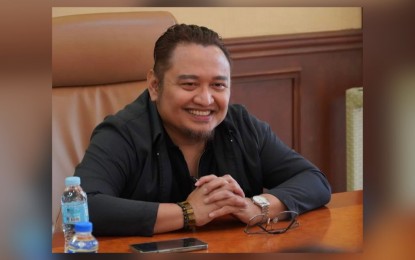 LEGAZPI CITY – All quarry operations in the province of Albay are now suspended, the provincial government has announced.
Based on newly-installed Governor Edcel Greco Alexandre Lagman's Executive Order (EO) No. 2 signed Monday, all quarry operations in the province shall be suspended effective Dec. 5 until Dec. 18.
"An inventory of all quarry operators shall be conducted, their compliance with existing ordinance shall be determined, and an ocular quarry site inspection shall be undertaken by the Albay Environment and Natural Resources Office," the order posted on the social media page of the provincial government on Monday night, read.
Lagman said there is a need to suspend quarrying in Albay in order to conduct an inventory of all the operators to determine their compliance with the existing ordinance.
Aside from the suspension of quarry operations, he also issued EO No. 3 suspending the delivery of sand, gravel, and other quarry resources in the province.
Lagman said the purpose of authentication of delivery receipts is necessary in order to see to it that the province will not be prejudiced, income-wise.
"The delivery of sand, gravel and other quarry materials shall be suspended from Dec. 5 to Dec. 11," he added.
Meanwhile, EO No. 4, also signed on Monday, abolished Task Force Kalikasan and terminated all appointed Bantay Kalikasan personnel.
"In view of the said suspension, there is no more legal basis for the continued operation of the Task Force Kalikasan. Consequently, with the abolition of said Task Force, its complement personnel shall likewise be dissolved," the order said.
Lagman, however, said all terminated personnel shall be entitled to their respective salaries.
He said his objective is for the local governance to return to normalcy at the soonest time to avoid disruption of public service.
Lagman was installed as the provincial chief executive last week after the ouster of then Governor Noel Rosal by the Commission on Elections over a disqualification charge.
By operation of law, Lagman, who was then vice governor, succeeded Rosal effective Dec. 1. (PNA)