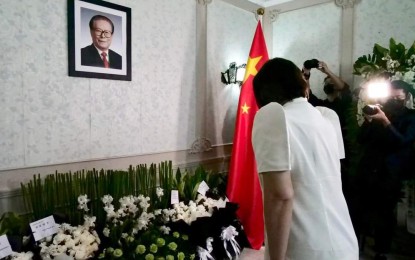 MANILA – Vice President Sara Duterte has recognized the achievements of the late former Chinese President Jiang Zemin, particularly his leadership legacy.
The Philippines' second-highest leader made the statement on Monday during her visit to the Embassy of the People's Republic of China in Makati City, where she paid her respects following Jiang's demise last week.
In a handwritten message, Duterte wrote about her appreciation for Jiang''s efforts to fortify the relationship between the Philippines and China.
"He leaves behind a legacy of leadership, wisdom, and distinguished public service. I join the Filipino people in celebrating his achievements in origin closer bilateral ties between the Philippines and China," she said.
She cited some of these legacies including Jiang's economic and political influence which translated to China's stronger ties with other countries.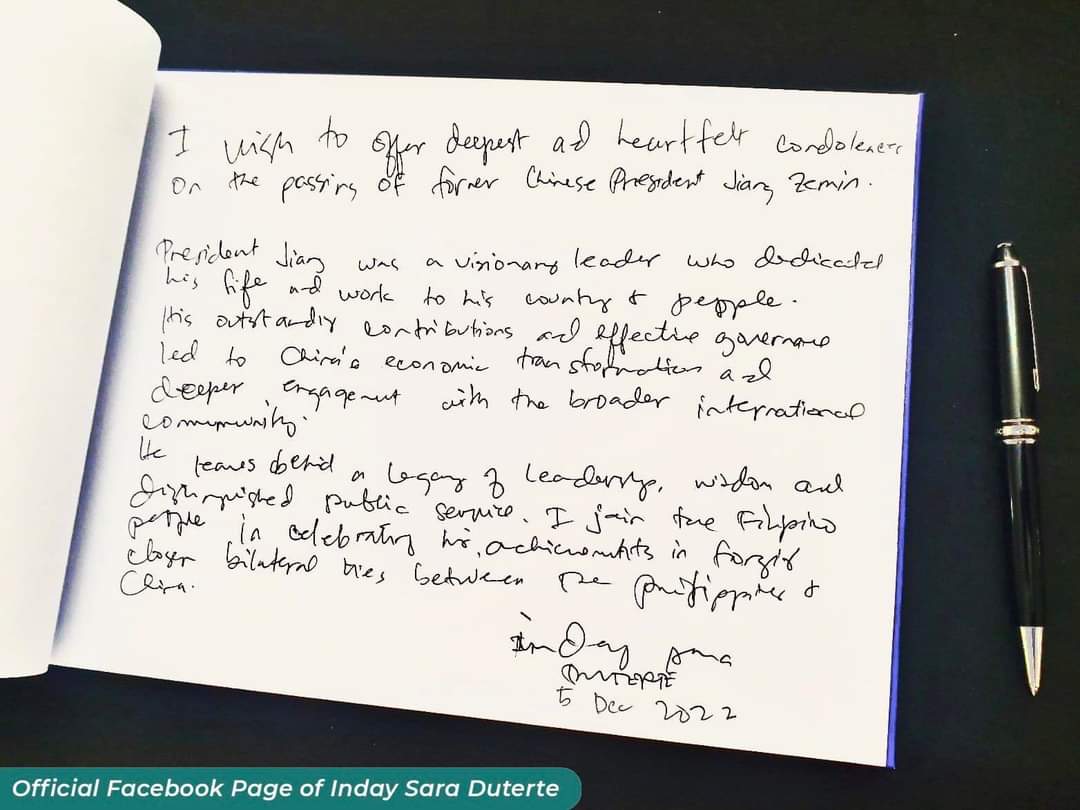 "His outstanding contribution and effective governance led to China's economic transformation and deeper engagement with the broader international community," Duterte said.
The vice president also hailed his visionary character and "patriotic" service.
"I wish to offer deepest and heartfelt condolences on the passing of former Chinese President Jiang Zemin. President Jiang was a visionary leader who dedicated his life and works to his country and people," Duterte said.
China's state media, meanwhile, said Jiang died at the age of 96 last Wednesday (Nov. 30) following a series of medical treatments for leukemia and multiple organ failure.
Chinese President Xi Jinping and other Chinese leaders have earlier paid their respects to the late leader, recognizing his "dedication" to their country's "independence, prosperity, and happiness." (PNA)