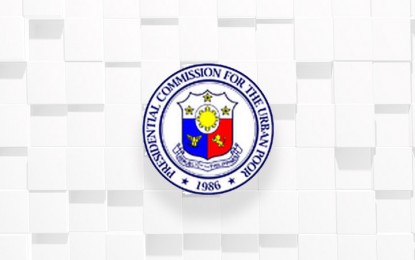 MANILA – Around 2,000 urban poor representatives are expected to attend the culminating event of the Presidential Commission for the Urban Poor (PCUP)'s Urban Poor Solidarity Week (UPSW) at the City College of Mandaluyong in Mandaluyong City on Wednesday.
PCUP chairperson and chief executive officer Undersecretary Elpidio Jordan Jr. said the week-long celebration marks unwavering support of the PCUP in the Marcos administration's efforts to uplift the lives of the urban poor across the country.
"This is our way of showing how the government under the leadership of our beloved President Ferdinand 'Bongbong' Romualdez Marcos Jr. is dedicated to serving the public through selfless efforts of bringing the people closer and accessible to much-needed services that would pave the way for improvements in their lives and making them feel they are not being abandoned by their leaders," Jordan said in a news release on Tuesday.
The PCUP said the UPSW celebration is in line with its mandate of reaching out to the country's marginalized and underprivileged sectors and bringing them closer to the care of the government.
The UPSW celebration, themed "Ika-36 na taon ng Pinag-ibayong Serbisyo tungo sa Pagbangon ng Maralitang Pilipino: Pusong PBBM, Pusong Pilipino", is being hosted by the City of Mandaluyong through the initiative of its local chief executive, Mayor Benjamin Abalos Sr.
The event will feature the awarding of the Natatanging Lingkod Maralita Award to the urban poor organizations (UPOs) and local government units (LGUs) and their leaders.
It will also mark the launch of the PCUP's four banner programs scheduled to be implemented next year.
A cultural presentation by the PCUP Dance Group and performances by the UPOs and other participating groups are also expected to entertain guests attending the event.
The UPSW, by virtue of Proclamation 367 signed in 1998, is celebrated on Dec. 2-8 every year.
In line with the celebration of UPSW, PCUP and the Department of Labor and Employment have agreed to sign a memorandum of agreement to coordinate their efforts on giving access to livelihood and employment opportunities to urban poor groups.
The PCUP has also renewed its cooperation with the Philippine Charity Sweepstakes Office to enhance its pro-poor programs.
The PCUP serves as the direct link of the urban poor to the government in policy formulation and program implementation. (PNA)