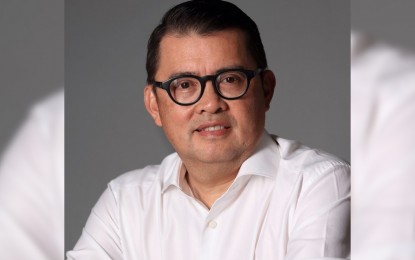 MANILA – Go Negosyo founder Joey Concepcion, also Private Sector Advisory Council (PSAC) jobs group lead, said the government may partner with the big names in the business community to manage the proposed Maharlika Wealth Fund, a sovereign wealth fund.
During the Laging Handa public briefing Tuesday, Concepcion said he is "not totally against the Fund", which can be done through a public-private partnership (PPP).
"I believe if President Marcos believes in public-private partnerships, this is one way to do it. I believe all the directors of that fund have to come from the private sector who are well-respected and have a great track record of performance –that's to me, the most important thing," he said.
He added this would address the level of trust of different sectors that have doubts about the proposed Maharlika Wealth Fund that will be led by the Chief Executive.
On Monday, 12 business groups and think tanks aired their opposition to the proposed sovereign wealth fund.
"We register our serious concerns and reservations against the proposed MWF (Maharlika Wealth Fund) on the principles of fiscal prudence, additionality, solvency of social pension funds, contingent liabilities, monetary independence of the Bangko Sentral ng Pilipinas (BSP), government in the economy and transparency," the groups said in a statement.
These business groups and think tanks include the Foundation for Economic Freedom, Competitive Currency Forum, Filipina CEO Circle, Financial Executives Institute of the Philippines, Institute of Corporate Directors, Integrity Initiative, Inc., Makati Business Club, Management Association of the Philippines, Movement for Good Governance, Philippine Women's Economic Network, UP School of Economics Alumni Association and Women's Business Council Philippines, Inc.
In the same public briefing, National Economic and Development Authority (NEDA) Undersecretary Rosemarie Edillon said countries that started a sovereign wealth fund are those with economies that are "very dependent" on natural resources like minerals and oil.
Since these are exhaustible resources, these countries invested their sovereign wealth fund so the next generation will benefit from these investments.
Edillon also echoed that the government should ensure that the proposed sovereign wealth fund will be managed well.
"We need to make sure that we really get those competent people with integrity because this is a big deal… we will trust them with our money, so we need those who we can trust," she said in mixed English and Filipino. (PNA)