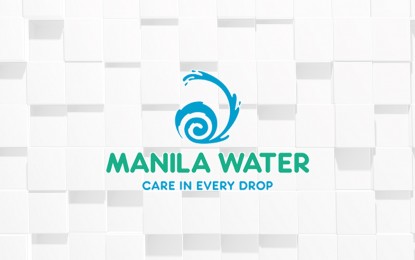 MANILA – The Manila Water Company on Wednesday reminded its more than 7.4 million customers to regularly check the condition of their water connection after the meter to ensure that there is no contamination within their internal reticulation system.
In a statement, Manila Water stressed that a regular check-up of internal plumbing systems will enable customers to discover leaks after-the-meter and thus avoid unnecessary spikes in consumption which may lead to excessive billing.
The company issued the reminder after the Metropolitan Waterworks and Sewerage System (MWSS) confirmed in September 2022 that the water supplied in Metro Manila and Rizal province by Manila Water continued to pass the stringent parameters of the Philippine National Standards for Drinking Water (PNSDW).
"The strict and regular testing of water samples from the source to the distribution system will guarantee that our 7.4-million customers get clean and potable water 24/7," Manila Water Corporate Communications Affairs Group Head Jeric Sevilla said in a statement on Wednesday.
The water treatment process involved microbiological, physical and chemical examinations of water samples collected from strategically designated Regulatory Sample Points in Manila Water's source and distribution systems.
The sampling covered 99.85 percent of Manila Water's overall water distribution.
The Manila Water Laboratory Services (MWLS) also achieved 109.3 percent compliance, or 5,841 samplings, which exceeded the required particulars set by the PNSDW at 5,344.
The water samples were collected from the source all the way to the customer taps in the distribution system including those at the reservoirs and various pumping stations.
The MWLS is an accredited Department of Health (DOH) testing laboratory.
Manila Water has consistently passed the PNSDW as set by the DOH and has brought clean drinking water to its customers since it began operating the water supply system in East Zone in 1997. (PNA)