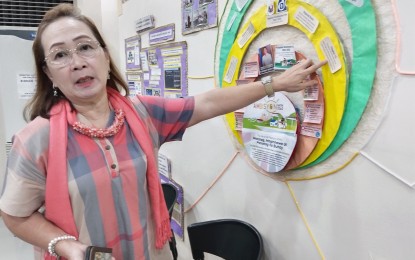 TACLOBAN CITY – Only 400 of the 5,000 priority projects for 2023 submitted to the Eastern Visayas Regional Development Council (RDC) for endorsement have complete documents, an official of the Department of Budget and Management (DBM) said on Wednesday.
DBM Eastern Visayas Regional Director Imelda Laceras, chair of the RDC's development administration committee, said the number only represents 12 percent of the total projects sent by various agencies, local governments and tertiary schools to the RDC.
"There is a disconnect in the budget preparation process since there are no attached detailed plans to some proposed projects. In the national level, different regions compete for limited funds of the government. Proposals without attached plans are considered as least priority," Laceras told the Philippine News Agency (PNA).
Despite the absence or incomplete documents, the RDC endorsed all projects, but central offices of agencies are asked to follow up on the detailed plans and provide support to complete the documents.
"In the past two years, the RDC has been introducing improvements in the process through the conduct of regional planning forum every year. We have been reminding concerned agencies that if these are the regional priorities, we have to prepare all needed documents," Laceras added.
He said the persistent organizational weakness within national government agencies and the state universities and colleges hampers their ability to execute programs and projects well and fast.
In its latest monitoring report, the DBM regional office said some PHP30.21 billion budget of national government agencies in Eastern Visayas remains undisbursed as of the first quarter of 2022, representing 81 percent of the total obligated funds since last year.
From 2016 to 2022, records show that only 45 percent of the RDC-endorsed budget proposals for selected infrastructure projects have been included in the General Appropriations Act.
The underspending, non-utilization, or lapsing of funds and low batting average could have resulted in the loss of opportunities for the socio-economic development of the region.
The RDC-endorsed budget proposals were found to have a low batting average against the General Appropriations Act, pegged at around 45 percent for selected proposed infrastructure projects from 2016 to 2022 based on monitoring reports.
The batting average refers to the ratio of approved funded projects versus the requested projects for funding as endorsed by the RDC, Laceras said. (PNA)