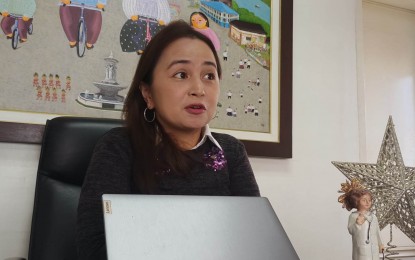 ILOILO CITY – The city government has approved an ordinance that sets guidelines to be complied with by local government units (LGUs) interested to pursue twinning relations or sister-city agreements.
"I heard that there are so many municipalities and cities that would like to benchmark our city especially that we are a 'Galing Pook' Awardee and other awards. It's making it easier for them to know what we require of them, at the same time we benchmark with other cities, we already know what we have to observe and give to other cities," Sangguniang Panlungsod committee on domestic and international relations chairperson and ordinance author Councilor Candice Magdalane Tupas said on Wednesday.
In the ordinance passed during their regular session last week, she said that interested LGUs need to prepare their municipality or city profile, a resolution from their local council, a letter of intent signed by their mayor, and support from other groups and associations.
The establishment of the sister or twinning relations is more of a "mutualistic event" so if the LGUs wanted to benchmark with programs of the city, then it would be easier in terms of access, Tupas said in an interview.
"We can share our best practices easily," she added.
If the city government has education grants, then these can be shared between the sister city.
She said sister cities can also easily send assistance when necessary such as during times of calamities.
To ensure the implementation of the ordinance, Tupas said that a Sisterhood Advisory Council headed by the city mayor will be created to look into the letters of intent.
"The Sisterhood Advisory Council would also check and re-check our sisterhood. Now the number of international relations is at 30 and local relations is at 11. The sisterhood dates back to 1960s and 1970s so there are agreement that could have lapsed," Tupas said.
The council will determine whether the agreement will be reaffirmed or just have it lapsed.
Tupas added that she will be passing a resolution to reaffirm the city's twinning agreement with Quezon City. (PNA)