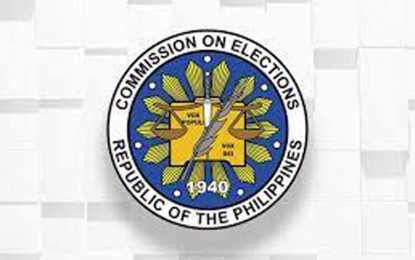 MANILA – Four candidates have filed their respective Certificates of Candidacies (COCs) in relation to the special elections for the 7th legislative district of Cavite, which will be held in February 2023, the Commission on Elections (Comelec) announced on Wednesday.
In a statement, Comelec spokesperson John Rex Laudiangco reported the following individuals are running for the said post -- independent candidates Jose Angelito Domingo Aguinaldo, Melencio Loyola De Sagun Jr., and Crispin Diego Diaz Remulla -- son of Justice Secretary Crispin Remulla -- running under the National Unity Party.
The aspirants filed their COCs during the filing period which was from Dec. 5 to 6.
"All registered voters from the Municipalities of Amadeo, Indang and Tanza, and the City of Trece Martires, will be participating in this electoral exercise, which is being held by reason of the existence of vacancy of the post of Representative for the said Legislative District as certified by the House of Representatives in its House Resolution No. 100 dated July 27, 2022," he said.
"This is on account of the appointment and assumption to office of former Representative Jesus Crispin C. Remulla as Secretary of Justice, subsequent to his election thereto in the recently concluded May 9, 2022 National and Local Elections," the poll body official added.
The special polls, which will be automated is set on Feb. 25, 2023.
Laudiangco said the voting, counting and canvassing of votes will be via the Automated Elections System, using the vote counting machine (VCM) and the Consolidation and Canvassing System (CCS).
On the other hand, the Comelec also announced that the voter registration which is set to resume on Dec. 12, 2022 and will run until Jan. 31, 2023, in the said district has been suspended.
"Pursuant to Section 8 of R.A. No. 8189, no registration shall, however, be conducted during the period starting one hundred twenty (120) days before a regular election and ninety (90) days before a special election," he said.
"Accordingly, voters registration is hereby suspended in the 7th District of Cavite from November 25, 2022 until February 24, 2023," the Comelec spokesperson said.
It can be recalled that the said congressional seat was declared vacant after Remulla, who won in the May 2022 polls, accepted the nomination of President Ferdinand R. Marcos Jr. to head the Justice department. (PNA)