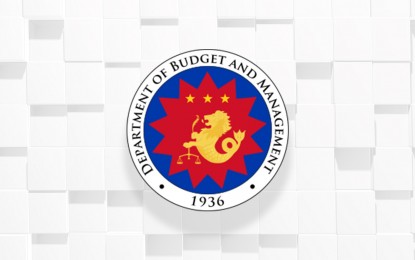 MANILA – The Department of Budget and Management (DBM) and three authorized government servicing banks on Monday signed a memorandum of agreement (MOA) for the implementation of the online release of Notice of Cash Allocation (NCA).
In a news release on Wednesday, DBM said the three authorized government servicing banks are the Land Bank of the Philippines, the Development Bank of the Philippines and the Philippine Veterans Bank.
The online release of the NCAs will be carried out through the DBM's Action Document Releasing System (ADRS), a web-based application that facilitates the release of approved DBM action documents in digital format directly to the authorized users of recipient agencies.
Under the agreement, the Land Bank, DBP and Philippine Veterans' Bank will credit the respective Modified Disbursement Scheme (MDS) sub-accounts and make funds available to concerned agencies upon DBM's digital release of the NCAs.
DBM Secretary Amenah Pangandaman said the MOA signing is proof of the government's continued thrust toward achieving bureaucratic efficiency.
She noted that although releasing these documents in digital format seemed like a small step, it is a "crucial" digitalization initiative of the government.
"It will not only improve ease of doing business; it will also bring us an estimated cost savings of around PHP2.8 million per month or around PHP33 million per year with the reduced costs for security paper, printing, supplies and transportation expenses for physical claiming of documents by agency representatives," Pangandaman said.
DBM Information and Technology Group Undersecretary Maria Francesca del Rosario likewise said the institutionalization of the online release of the NCAs will foster greater transparency and efficiency.
For his part, LandBank of the Philippines First Vice President Reynaldo Capa expressed commitment to ensuring a more streamlined and efficient process for releasing NCA to provide immediate, transparent, and efficient public service.
"Together, we will further help enhance the expenditure performance of national government agencies to implement key programs, activities and projects in the most immediate time," he said.
Philippine Veterans Bank Branch Banking Group Head Edwin Amahan welcomed innovative ideas from young government officials and employees.
"This is an example of how youthful administrators can do wonders in public governance. Philippine Veterans Bank stands with you in this very noble journey. And we will walk with you, run with you, in whatever way we can," he said.
Development Bank of the Philippines Executive Vice President George Inocencio said it was an honor for his bank to work with DBM.
"Truly, it is our pride and honor to join hands with the DBM, along with our fellow government financial institutions, as we aim to facilitate a more efficient release of funds to government agencies," he said.
Key representatives of the Bureau of Treasury (BTr) and the Anti-Red Tape Authority (ARTA), have likewise expressed their full support for the initiative.
"I can assure you that the Anti-Red Tape Authority will be in full support ready to lend its hand anytime, based on our mandate, to interconnect government agencies. Because this is the only way we can fast track the implementation of our programs and initiatives," Anti-Red Tape Chief Information Officer Deputy Director General for Operations Ernesto Perez assured.
Meanwhile, OIC-Deputy Treasurer of the Philippines Eduardo Anthony Mariño described the issuance of the NCA as "the most fundamental aspect of budget execution" in the Philippines.
"It undertakes almost all public sector disbursements and serves as a primary means by which the national government exercises budgetary control and oversight. As such, this is one, if not, the most critical process to digitalize, if we are eager and serious in ushering digital transformation in the public sector," he said. (PNA)