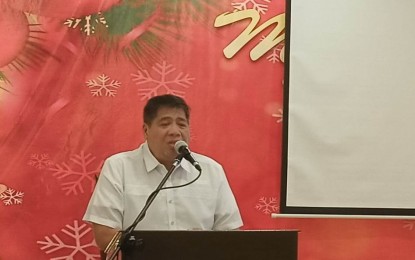 ILOILO CITY – Iloilo province has been identified as one of the host areas for the renewable energy expansion project of the Meralco PowerGen Corporation (MGen) and the Global Business Power Corporation (GBP).
Jaime Azurin, president and chief executive officer of the MGen-GBP, said all their projects are currently in Luzon because of Meralco but the next phase will be to have the renewable project in the Visayas.
"We would like to spread the renewable commitment of 1,500 (megawatts) to include Visayas. So we are looking at Cebu and Iloilo to be able to expand our niche and provide clean energy to our consumers in the Visayas sector," he said in a press conference on Wednesday.
He said the best possible energy for Iloilo is solar although they have yet to find a location to pursue the project that will benefit the entire Panay Island that also include the provinces of Capiz, Antique and Aklan.
"All the utility companies under the new policy will have to buy renewable or what they call as renewable portfolio standards. On our end we need to supply Panay with the renewable," he said.
He added that Panay island needs about 200 megawatts of renewable energy.
Currently, it already supplies power through its Panay Power Corporation to all electric distribution utilities on the island, except for the More Power Corporation.
GBP, a leading energy company in the Visayas Region and Mindoro Island, has been present in Iloilo City for more than 10 years through its power plants based in La Paz district.
"We are proud that through the power plants that we built, we see the progress of Iloilo in the last 10 years. It was in 2010 when we built our power plants and you see all these development that pushed Iloilo as the fastest-growing city in Visayas," he said. (PNA)