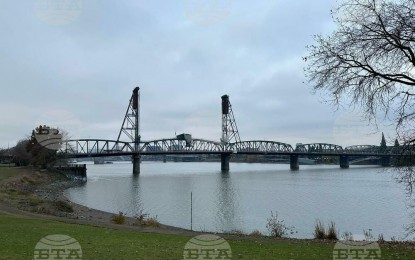 PORTLAND, OREGON — The InvestBulgaria Agency is holding a Business and Investment Forum in Portland, Oregon, aiming to establish Bulgaria as a successful investment destination.
The forum is focused on the electronics and information technology industry. It is part of a roadshow that has already taken the Bulgarian delegation to Sunnyvale, California.
At the opening of the forum, the Executive Director of the InvestBulgaria Agency, Bogdan Bogdanov, will address the participants and will present the institution he heads and Bulgaria as an investment destination.
In an interview with BTA a couple of days ago, Bogdanov said the main priority is to position Bulgaria back in the field of vision of American investors and in certain priority sectors because for years it was not among the preferred destinations for a number of reasons.
The keynote speaker in the first panel of the Portland forum is Ryan Fischer, who is a former Vice President of Bank of America at their headquarters in Charlotte, North Carolina, and currently based in Bulgaria as CEO of Hill City Global Sofia.
He will speak about the Bulgarian business and startup environment from an American business expat perspective, including the location advantages, VC infrastructure, underserved areas, access to financing, and market access to the European Union and Asia.
Fischer told BTA Wednesday that the meetings of the Bulgarian officials with the US business representatives were going well and stressed that Bulgaria is becoming a place of key technological innovations.
At the Thursday forum, Krasimir Petkov, CEO of Milara International, a company for semiconductor automation solutions founded in the southern Bulgarian city of Plovdiv, will project Bulgaria as a gateway for American automation and semiconductor SMEs and startups, and as a scale booster in the chip and semiconductor industry.
The second panel will be dedicated to practical advice for startups in Bulgaria.
The keynote speaker is Ivan Mihaylov, CEO of the American Chamber of Commerce in Bulgaria (AmCham) and ex-CEO of VISTEON Automotive, former regional executive of Johnson Controls, and board member of the Bulgarian Automotive Cluster and the Bulgarian Technical University.
He will speak about the conditions and favorable environment in Bulgaria and Europe for American small and medium enterprises (SMEs) and startups.
Another presenter is Omourtag Petkov, a partner at the Djingov, Gouginski, Kyutchukov & Velichkov Law Firm, who will focus on GDPR and personal data protection, corporate and tax law, digital legislation, legal assistance for US startups and scaleups in Europe.
Borislav Slavchov, CEO of the American-Bulgarian Technology Transfer Center, ABC Innovations, will share his experience with EU research and development (R&D) grants availability to US startups for innovation and scaleup in Europe.
The final part of the business and investment forum is for discussions and one-on-one meetings like those the participants already had in Sunnyvale.
Additional meetings with potential partners were held by Nedyalko Derenkov, CEO of BESCO - The Bulgarian Startup Association; Victor Manev, a partner at IMPETUS Capital; and Zdravko Zdravkov and Dimitar Mitkov, the founders of Out2Bound, which is a leading Bulgarian company providing sales and product support services to American startups in Europe.
In the Bulgarian delegation are the Deputy Mayors of Sofia, Doncho Barbalov and of Plovdiv, Stefan Stoyanov, as well as BTA Director General Kiril Valchev. (BTA)