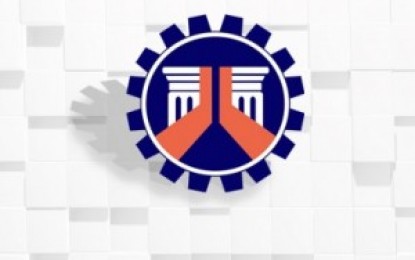 MANILA – The Department of Public Works and Highways (DPWH) is fast-tracking some road projects as part of the national government's rebuilding program for the Islamic City of Marawi.
Senior Undersecretary Emil Sadain reported to Secretary Manuel Bonoan that the Japan International Cooperation Agency (JICA) is backing four contract packages (CP) of civil works for Marawi Transcentral Road Phase 3 under the Road Network Development Project in Conflict Affected Areas in Mindanao (RNDP-CAAM) with a total length of 18.78 kilometers.
The project is being implemented by DPWH Unified Project Management Office (UPMO) - Roads Management Cluster 1 (Bilateral) led by Project Director Benjamin Bautista with Project Manager Francisco Sawali as overall project in-charge.
Sadain has been designated to oversee overall supervision for all DPWH flagship infrastructure projects under the continuing Build Better More Program and in the Bangsamoro Autonomous Region in Muslim Mindanao (BARMM).
He continues to undertake regular on-site inspection activities in Marawi City to provide guidance and resolve issues on the ground towards prompt completion of projects that will ultimately drive much needed recovery and economic growth.
The most recent was the inspection on Dec. 8, 2022 in Marawi City, Lanao Del Sur, where he was joined by other officials of the Department and other stakeholders.
Sadain said projects are more than halfway of construction completion phase are: CP-3A with a total length of 4.87 kilometers at 68 percent awarded to Fiat Construction Services and M.M.A. Achiever consists of Cabingan-MSU Campus-Amai Pakpak Avenue (Road 6), MSU Campus-Matampay-Marantao Road (Road 7), and Rapasa-Bayaba Road (Road 20); and CP-3B with a total length of 4.92 kilometers at 77 percent under contract with Kouzbary Builders and Renren Trading and Construction Services that covers Emie-Sagonsongan-Linao-Lantian Road (Road 9-1), MSU-Bubo Road (Road 13) and Rantian-Paling Road (Road 14).
Also, CP-3C with a total length of 4.34 kilometers at 86 percent under Al Hussein Construction composed of Linao-Alinan Road (Road 15), Emie-Sagunsungan-Linao-Rantian Road (Road 9-2), Rorogagus-Mipaga Road (Road 25), and Bito-Mipaga-Marawi Road (Road 26); and CP-3D with a total length of 4.65 kilometers at 69 percent awarded to CDH Construction and covers Bacong-Poona-Marantao-Marawi Road (Road 2-3), Bito-Rorogagus-Guimba Road (Road 11) and Tampilong Road (Road 28).
Meanwhile, DPWH UPMO-Roads Management Cluster 2 (Multilateral) led by Project Director Sharif Madsmo Hasim is implementing the rehabilitation of an existing 5.29 kilometers of transcentral roads and 4.71 kilometers existing Mindanao State University (MSU) Roads included in the Reconstruction and Development Plan for a Greater Marawi - Stage 2 financed by a loan agreement between the Government of the Philippines and Asian Development Bank (ADB).
Under field construction supervision of Project Manager Jake Mambuay, the rehabilitation of existing transcentral roads awarded to Fiat Construction Services and MSU Roads under Kouzbary Builders are at 49 percent and 61 percent, respectively.
Sadain said the delivery of these JICA and ADB funded roads are crucial for the DPWH Bangon Marawi initiatives to become a reality as it would be easy for people to travel within Marawi City.
Other ADB-funded projects under the Emergency Assistance for Reconstruction and Recovery of Marawi that will soon be implemented are the construction of 120-meter Rorogagus Bridge with 386-meter approaches; slope protection of Marawi – Bito Road upper and lower slopes with a total length of 418 meters and road rehabilitation along Marawi – Bito Road and Lasureco Road with a gross length of 2,512 meters; construction of two-lane Malabang Viaduct in two sections of 600-meter and 1,200 meter length for a total 2.2 kilometers for flood prevention since Malabang suffers from heavy flooding and resultant heavy siltation on the Asian Highway or 26 Maharlika Highway and closing the road at frequent intervals; construction of three Main Drainage Channels including two connecting bridges with a total length of 6.391 kilometers; and construction of three bridges – Cabasaran-Banco, Guimba and Kormatan Matampay. (PNA)