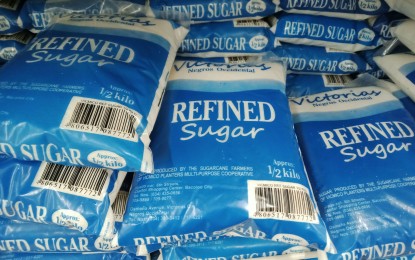 BACOLOD CITY – Tatak Kalamay, a stakeholder in the sugar industry of Negros Occidental province, is optimistic of stable supply with the increase in output of refineries.
In a statement on Tuesday, spokesperson Gerard Joseph Sarrosa acknowledged the caution exercised by President Ferdinand R. Marcos Jr., also the concurrent Agriculture Secretary, and Administrator David Alba of the Sugar Regulatory Administration (SRA) in the sugar importation program.
"Had we pushed through with the 300,000 metric tons (MT) sugar order, we will be facing an oversupply, to the detriment of our sugar producers," he said.
SRA data showed that between September and November, refined sugar stock was at 228,000 MT, which is 91-percent higher than the 119,000 MT produced during the same period last year.
In previous months, the importation program opted to bring in only 150,000 MT, half of the 300,000 MT stated in the controversial initial order.
Sarrosa recognized as well the cooperation of the sugar refineries which responded to Alba's call to start their operations earlier than usual.
"We are thankful that industry stakeholders are working together to ensure that we can respond to the needs of our consumers," he said.
He added that with good weather siding with sugar farmers, "production is high in terms of purity which has led to better sugar output as well".
SRA's Sugar Order No. 2, dated Sept. 1, allowed the importation of 75,000 metric tons of refined sugar for industrial users and the other 75,000 metric tons for consumers to address tightness in supply, which all arrived before Nov. 15.
After studying stakeholders' comments, inputs, and information, SRA deemed it "necessary to adopt additional responsive and pre-emptive measures to ensure domestic supply and manage sugar prices, in order to achieve the foregoing policy declarations through timely government intervention by way of importation in order to maintain a balanced supply and demand of sugar for domestic consumption." (PNA)