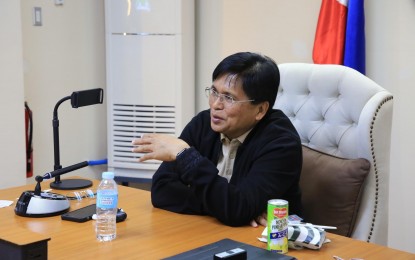 LAOAG CITY – The newly-appointed acting administrator of the National Irrigation Administration (NIA) bared his plans on Tuesday to empower irrigators' associations and not just to ensure equitable water distribution but also to let them organize as cooperatives.
"The new role of the NIA will not just be to supply water but also to support our president's vision to reduce poverty and promote inclusive growth in the rural areas," said Eduardo "Eddie" Guillen, a former town mayor of Piddig, Ilocos Norte, whom President Ferdinand R. Marcos Jr. just appointed as the new acting NIA administrator.
As a civil engineer and an expert in strategic business economics, Guillen expressed confidence that the solution to the low productivity of farmers is "doable" by harmonizing government funds and helping farmers to become proactive instead of waiting for things to happen.
But to empower the individual farmers, he said there is a need for them to adopt consolidated farming systems, which he did in his hometown (as one of the top-performing local governments in the country), to ensure an "economic multiplier effect" in the grassroots levels.
"Next is to develop a social enterprise where everybody benefits from it," he added.
In a meeting in Metro Manila on Tuesday, Guillen urged top NIA officials and department managers to do better and encouraged them to adopt the good practices of other government agencies that they deem fit for the organization.
He, likewise, underscored the importance of efficient financial management and client feedback mechanism to ensure the delivery of timely and effective public service to farmer-irrigators. (PNA)