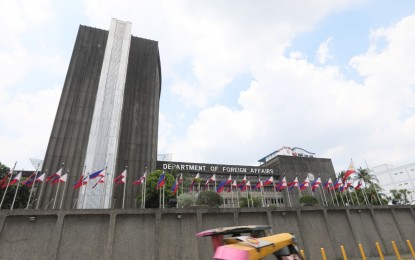 MANILA – The Department of Foreign Affairs (DFA) confirmed Friday that a 24-year-old Filipino backpacker was among the hundreds of foreign tourists left stranded in Machu Picchu as protests led to airport closure in Cusco.
The DFA said the Philippine Embassy in Chile, which holds jurisdiction over Peru, was able to contact the national who "sounded well and in good condition" during the phone call.
"The 24-year-old male backpacker arrived in Peru on December 9. He sounded well and in good condition. He said he plans to continue with his travel in the region as soon as flights to Lima resume," Foreign Affairs Spokesperson Ma. Teresita Daza told reporters.
The embassy has shared the contact details of the Filipino community coordinator in Peru and promised to continue to check on his safety and condition.
According to the embassy, the Peruvian authorities are prioritizing the opening of regional airports by Dec. 18.
The ouster and arrest of former president Pedro Castillo have triggered widespread protests across Peru, affecting transportation and flights.
In the Andean town of Checacupe in Cusco, some six buses and around 60 people were also reportedly stranded for over 48 hours as locals refuse passage to Bolivia.
A Reuters report said the bus was stopped while en route to La Paz, Bolivia. (PNA)