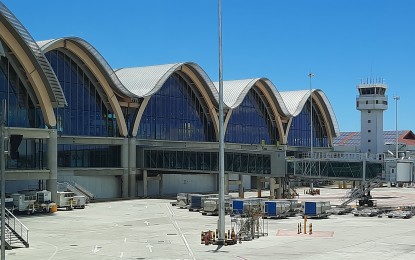 CEBU CITY – Amid the Christmas holiday rush, the Mactan-Cebu International Airport will no longer require passengers departing for domestic flights to undergo initial security screening.
Mary Ann Dimayabao, MCIA public affairs office manager, said screening for both carry-on and checked luggage will be done after the check-in process and at the final security screening before the passengers proceed to the boarding gates.
She said passengers are still required to present their ticket or boarding pass and a valid proof of identification before entering the terminal for their check-in and boarding procedures.
"We are easing the restrictions to ensure the comfort and convenience of the passengers," Dimayabao told the Philippine News Agency.
She said some airports in the country are also following the same security procedures, as recommended by the Office for Transport Security (OTS).
The dry-run which was started on Tuesday went on smoothly.
She said MCIA's Terminal 2 has also implemented the same initial procedures for international departures since 2018.
The new security procedure is part of the commitment of the Mactan-Cebu International Airport Authority, OTS, and the private airport management company GMR Megawide Cebu Airport Corporation (GMCAC) to ensure a smooth airport experience for its passengers and stakeholders, she said. (PNA)