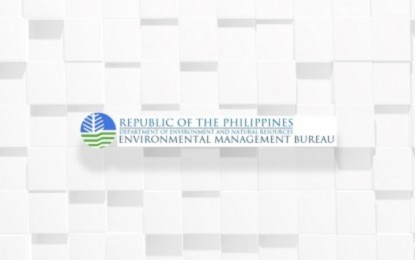 CITY OF SAN FERNANDO, Pampanga – The Department of Environment and Natural Resources-Environmental Management Bureau (DENR-EMB) has urged operators of sanitary landfills in Central Luzon not to collect residual waste from the local government units (LGUs) that are not properly segregated.
DENR-EMB Regional Director Wilson Trajeco said on Friday his office would compel non-complying LGUs to have their segregation at source and immediately implement in their respective jurisdictions Republic Act 9003 or the Ecological Waste Management Act of 2000, which has been in effect for almost 22 years now.
"Local government units should immediately comply with the provisions of the law on segregation. Otherwise, with the cooperation of the Department of the Interior and Local Government (DILG), our agency will submit our findings on their violation in preparation for the filing of appropriate charges against certain LGU chief executives," Trajeco said in a media interview.
He said DENR-EMB will strictly monitor the operation of the sanitary landfills regionwide and warned collectors against accepting mixed wastes.
Otherwise, he said notices of violation (NOVs) will be issued against these operators.
"Their (sanitary landfill) compliance certificate only allows them to accept in their respective facilities segregated residual wastes," the DENR-EMB official said.
He reminded the operators of the sanitary landfill that the EMB is not lowering its guards in the implementation of environmental laws.
"Just comply with the regulation, rest assured no notice of violations will be issued," he added.
Last June, DENR-EMB issued a notice of violation to Metro Clark Waste Management Corporation (MCWMC) for accepting mixed wastes in their sanitary landfill facilities in Capas town, Tarlac province.
Trajeco said that mixed wastes are domestic wastes discarded from households without hazardous wastes.
"Before their environmental compliance certificate (ECC) was issued, the landfill vowed to collect only residual waste," Trajeco said.
He said the company has the right to advise their client-LGUs to bring back waste to the source for segregation, "Kung totoo sila sa kanilang project na residual waste lang ang tinatanggap nila (If they are true to their project that they are only accepting residual wastes)," he said.
"With their last violation, we are giving them enough time to comply with their ECC which was issued to them for collecting mixed residual waste," he said.
Meanwhile, Metro Clark denied accepting mixed wastes in their Kalangitan landfill facilities six months ago, reiterating that the company only accepts residual wastes from their clients.
Trajeco recommended that operators of sanitary landfills post "spotters" who would check waste before disposal and return unsegregated waste to respective LGUs, which must be stipulated in their memorandum of agreement.
He added that the DENR-EMB is currently monitoring landfills in Central Luzon.
"If any of them are found accepting mixed wastes, we will immediately issue necessary NOVs and have their cases adjudicated," he added. (PNA)