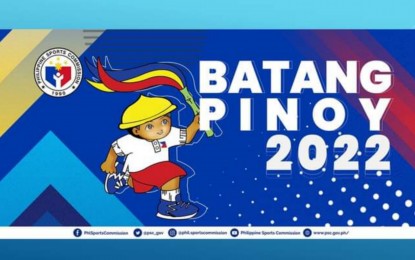 BACOLOD CITY – At least 47 athletes and coaches from this city are joining the Batang Pinoy 2022 National Championships in Vigan City, Ilocos Sur province slated from Dec. 17 to 22.
They arrived at the venue Friday and have been accommodated at the Ilocos Sur National High School.
The athletes are seeing action in five events – athletics, badminton, chess, table tennis and swimming.
"Team Bacolod aims for the gold," according to the team led by executive assistant Ely de los Santos Jr. and Office of Youth and Sports Development head Adrian Melocoton.
This is the first national championship held after the 2019 edition hosted by Puerto Princesa City in Palawan province.
Batang Pinoy, an annual national youth sports competition for athletes aged 15 years old and below, is the baseline program of the Philippine Sports Commission in support of the National Sports Development agenda with the desire to provide an "inclusive" sporting event for young athletes.
Batang Pinoy was created through Presidential Executive Order 44 signed by then President Joseph Ejercito Estrada on Dec. 2, 1998. (PNA)