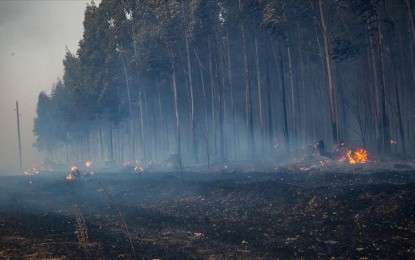 BUENOS AIRES – Argentine authorities said Friday they are battling blazes in seven provinces in the country.
Fires have hit Salta, Entre Ríos, Corrientes, Córdoba, San Luis, Río Negro and Tierra del Fuego, according to the country's Ministry of the Environment and Sustainable Development.
It said Salta and Entre Rios have the most active fires.
As authorities push to contain the outbreaks they have deployed a range of measures -- including two helicopters and two hydrant planes belonging to Tierra del Fuego.
Eighty-five firefighters, alongside technical and logistical personnel, have been deployed to the area to help bring the blazes under control.
Minister of Environment and Sustainable Development, Juan Cabandie, praised the "coordinated, respectful and joint" efforts of those involved in the operations.
Local leaders were urged to implement tougher programs that would prevent fires from spreading. (Anadolu)