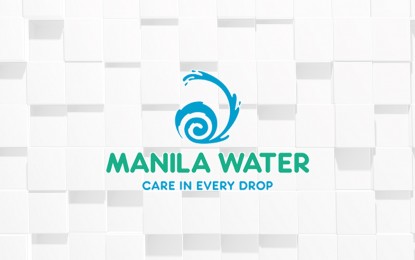 MANILA – The Manila Water Company (Manila Water) received a "Management B" rating for its 2022 CDP Climate Change and Water Security Disclosures.
The Manila Water improved its climate change rating from awareness level (C) to management level (B) while maintaining the management level rating in water security.
The CDP, formerly Carbon Disclosure Project, aims to make environmental reporting and risk management a business norm, driving disclosure, insight, and action toward a sustainable economy.
In a statement on Tuesday, Manila Water's Sustainability Head Sarah Bergado said that Manila Water was reaffirming its commitment to contribute to the United Nations Sustainable Development Goals on Climate Action and the Paris Agreement through the company's climate change adaptation and mitigation initiatives.
"We build our infrastructure to be climate-resilient as we endeavor to implement nature-based solutions such as watershed protection and reforestation to adapt to and mitigate climate change," Bergado said.
"In partnership with South Pole, an international climate solutions provider, we are developing our net zero and decarbonization roadmap to reduce our greenhouse gas emissions across the value chain," she added.
Manila Water's B rating on the CDP Score Report on Climate Change for 2022 is now above the Asia regional average of C and also higher than both the global average and non-energy utilities sector average of C.
The water company also garnered a B rating on the CDP Score Report for Water Security for 2022 which is in the management band.
This is the same as the Asia regional average of B but higher than the non-energy utility sector and global average which are both at C rating.
The B ratings received by Manila Water exemplify the company's strengthened climate actions, a solid testament to the efforts to address risks and opportunities brought about by climate change as well as the firm's steadfast commitment to providing "24/7" water and wastewater services to customers within its service areas.
The CDP Worldwide is a not-for-profit charity that runs a global disclosure system for companies to measure and manage their risks and opportunities on climate change, water security and deforestation, and valued partner of the United Nations in collecting data in relation to efforts done towards its Sustainable Development Goals.
It is also a partner of the United Nations-Water (UN-Water) in collecting corporate data related to contributions towards Sustainable Development Goals (SDG) 6 – Clean Water and Sanitation indicators, including 6.3 – Wastewater, 6.4 – Water Use Efficiency, and 6.6 -- Ecosystems. (PNA)