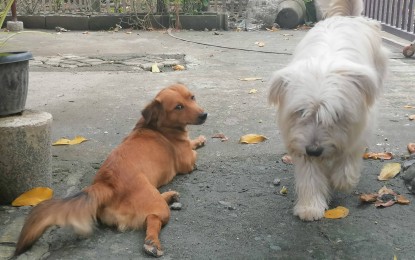 CEBU CITY – Though they may be a voiceless sector in society, animals here are assured of protection through measures to be passed by the Cebu City Council to eliminate cases of animal cruelty, an official said on Tuesday.
Vice Mayor Raymond Alvin Garcia, chair of the city's Animal Welfare Committee, said a proposed ordinance will soon be passed to ensure the implementation of the Animal Welfare Act of 1998 to its fullest extent.
"If a local government unit (LGU) knows how to treat its animals then it also follows how you treat your constituents. So, the measure is how to treat your animals," Garcia said in the "Openline" forum hosted by Erik Espina.
He said the measure was a product of the first-ever LGU-hosted animal welfare summit in the country on Dec. 13-14 attended by speakers from the Animal Kingdom Foundation, Bureau of Animal Industry, Humane Society International, and the University of the Philippines – Los Baños.
Attended by around 200 participants, the summit held at the SM City Cebu discussed strategies to stop cruelty to animals.
"I am very happy that many people showing their concern for the welfare of the animals. We have so many associations and foundations that are sensitive and whose works are dedicated to animal welfare," Garcia said.
The committee, he said, was able to establish a linkage with the Philippine National Police, the barangays and several animal welfare organizations to work for information dissemination on the public policy against animal cruelty.
The efforts of the city to strengthen its campaign against animal cruelty came after a stray dog named "Bon-Bon" was rescued last month by private individuals with the help of personnel of the hinterland Barangay Bonbon, who found the animal walking with a knife stuck in its head.
The dog, now in good condition after undergoing surgery in a private veterinary clinic, went viral on social media.
Garcia said his office will release a statement as soon as the police gather enough evidence to support the criminal case against the person who stabbed the dog. (PNA)