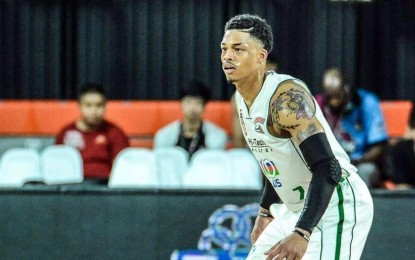 MANILA – A Filipino-American basketball player seeking to make a return to the Philippine pro hoops scene had been denied entry to the country for allegedly using a fake Philippine passport.
Bureau of Immigration Commissioner Norman Tansingco confirmed on Tuesday night that 36-year-old Avery Scharer was not allowed to get out of the Ninoy Aquino International Airport on the evening of December 16 after they observed that his passport was counterfeit.
However, Scharer, in a social media post, cried foul over his detention, saying, "I'm being wrongfully detained and sent to jail for something I did not do. My whole family originated from the Philippines and thought I was coming back home to the motherland, to be loved and accepted with open arms!"
Undrafted in the 2012 NBA Draft, the six-foot-two point guard arrived from Canada via Philippine Airlines.
Scharer was fresh from a stint with New Taipei in last year's T1 League season.
He was supposed to join Zamboanga in next year's ASEAN Basketball League Invitational.
This would have been Scharer's third stint in the regional league after playing for Kuala Lumpur and Hi-Tech Bangkok.
According to Valientes team owner Junnie Navarro, the team is helping Scharer resolve his passport issues. (PNA)