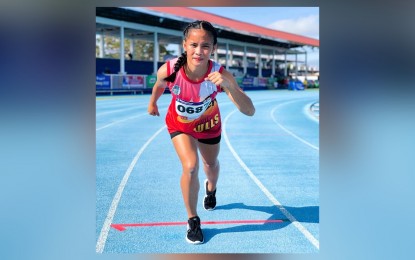 BANTAY, Ilocos Sur – Sprinter Leonelyn Compuesto of Masbate emerged the fastest runner after sweeping all her five events while archer Miguel Carlos of Puerto Princesa became the most bemedaled athlete with seven gold medals in the Philippine Sports Commission-organized Batang Pinoy National Championships that ended here on Wednesday.
Compuesto bagged the gold medal in the girls' 100-meter dash and anchored her team to win the 4x400m relay on Wednesday. She earlier won her first three gold medals in the 200m, 400m and 4x100m relay events.
Compuesto, who was born and raised in the town of Placer, 13.11.103 seconds to edge Schenley Faye Ombid of South Cotabato (13.11.109) and Angel Villagracia of Capiz (13.47) who settled for silver and bronze, respectively.
Her team won the 4x400m relay in 4:14.96. Calamba City, Laguna took the silver in 4:29.30 while another Laguna's city of Biñan bagged the bronze in 4:35.77 minutes.
"I am very happy because I was able to get what I want," said the 15-year-old Compuesto, a Grade 10 student at the Masbate Sports Academy. "I will be going home with five gold medals, the fruits of my hard work and determination to succeed."
Compuesto, who first trained under coach Edmar Mediana during her elementary years, said her dream is to become a member of the national team "just like my idol, Lydia de Vega."
Jolo Mondero of Pangasinan became the fastest sprinter in the boys' category, winning the 100m dash in 12.07 seconds. Gian Rheymart Loplop of South Cotabato (12.22) got the silver medal and Myles Andre Tutor of Cebu City (12.27) settled for the bronze medal.
Loraine Audrey Batalla of Calamba City brought home her third gold medal after dominating the girls' 1,500 meters in five minutes and 05.54 seconds. Her other victories were in the 800 meters and 3,000 meters.
Rafael Guinto of Olongapo City, Zambales won the boys' 1,500m, clocking 4:27.76 to pocket his second gold medal after ruling the 5,000m run.
Virgilio Ramos of Laguna captured the gold medal in the boys'4x400m relay in 3:43.22 minutes, beating teams from Pangasinan (3:43.98) and Biñan City (3:46.27).
Most bemedaled athlete
Carlos, a 12-year-old Palawan National School seventh-grader, bested General Santos' Adrie Sabdielle Gonzaga to top the boys Under-13 Olympic round that came after he teamed up with Lizette Mayumi Bagnol in edging General Santos' Samantha Isabel Loreno and Romee Jonathan Rioja in snaring the mixed team mint in archery competition at the San Ildefonso Central School.
Carlos finished with a total of seven gold, the most in this five-day day event for 15-year-old athletes as he also reigned supreme in the 20 meters, 25m, 30m, 40m and 1440 events days before.
"Na-surprise kami sa seven gold na nakuha niya, pero he deserves it kasi masipag siya sa training (We were surprised by his seven golds but he deserves it because he worked hard during training)," Carlos' father-coach Ramil said.
Two more archers, Jathniel Caleb Fernandez of Baguio and Adrianna Jessie Magbojos also made heads turn as the two topped the U10 boys and girls' Olympic round to each end up with six golds apiece.
It came after the two swooped down on gold in the 10m, 15m, 20m, 30m and final events the previous days.
Over at the pool, Julian Lowers De Kam of Lucena emerged with his fifth gold in the boys' 13-15 4x50m freestyle relay with Reinielle Mikos Trinidad, Peter Cyrus Dean and Zahjeed Isaac Sarmiento in 1:47.38. It added to his triumphs in the 200m, 400m and 1500m free and 100m butterfly earlier.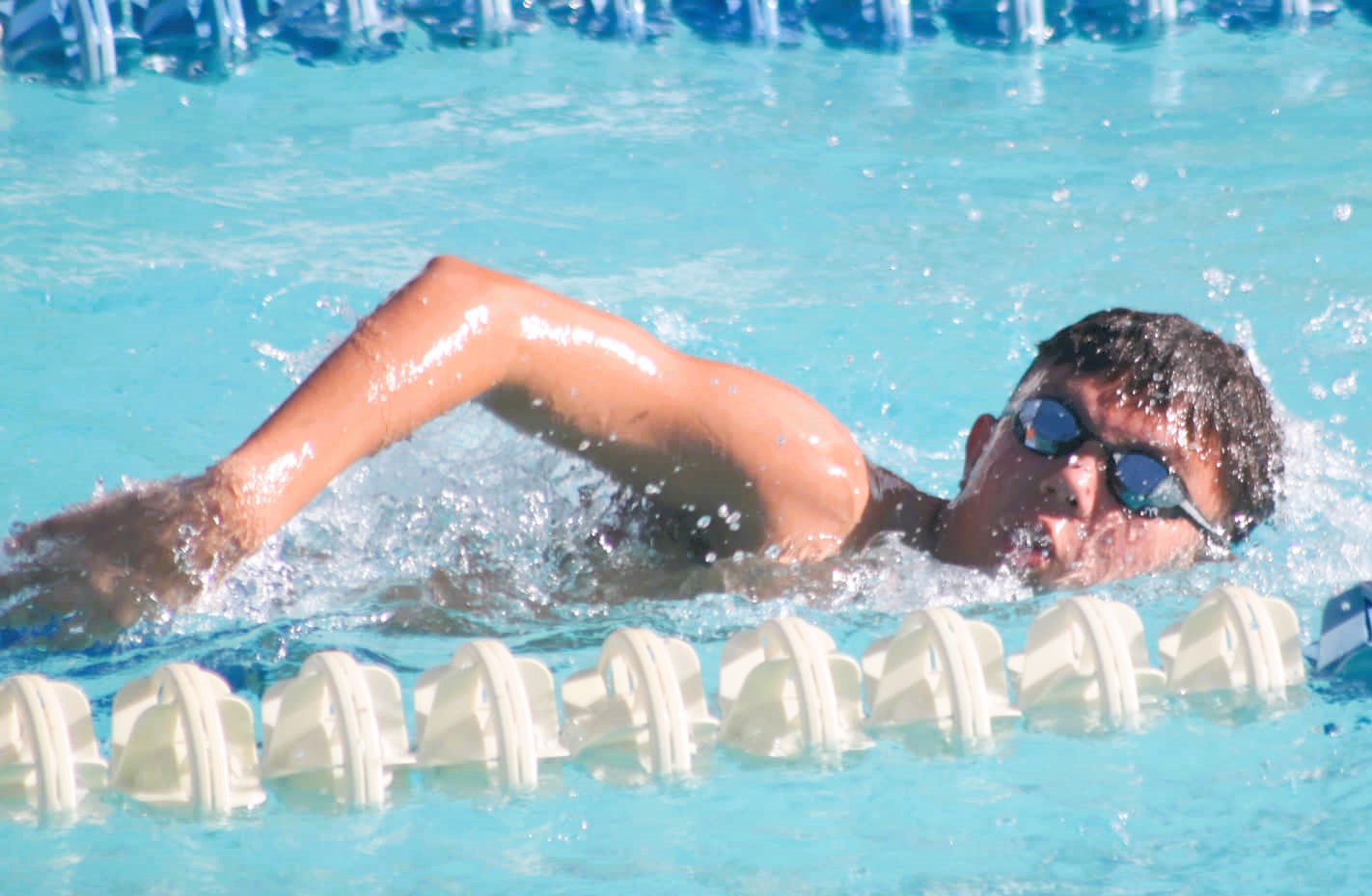 In chess at the Baluarte in Vigan, Zhaoyu Capilitan of Cagayan de Oro claimed her third mint in the girls' Under-11 team blitz with Ashzley Aya Nicole Paquinol as the two finished with a combined score of 11 points.
Capilitan's other golden efforts came in individual and team standard event the day before. She was gunning for a fourth and fifth gold in the individual and rapid events at press time.
In table tennis, Capiz's Reiner James Vidal (hopes boys singles), Pangasinan's Kloe Venice Cascolan (hopes girls singles) and Rhiyana Cryzzel Balisacan (mini-cadet girls singles), Manila's Khevine Keith Cruz (mini-cadet boys singles), General Santos' Jebb Jerwin Datahan (cadet boys singles) and Pasig's Jogyasa Gopii Cabrido (cadet girls singles) all brought home a gold each.
At the end of this five-day meet serving as the country's centerpiece grassroots development program, Baguio emerged with the most haul with 29 gold, 27 silver and 35 bronzes while Laguna was second with 18-10-13 and Quezon City third with 15-9-13.
Rounding out the top 10 were Lapu Lapu (14-6-5), General Santos (13-12-10), Pasig (13-9-9), Iloilo City (12-10-13), Masbate (11-7-6), Lucena (11-7-3) and Davao City (9-13-28).
Host Ilocos Sur Gov. Jerry Singson and PSC chair Noli Eala were both delighted at the competition's successful turnout while sponsor Milo gave out special awards named "Pursigido Awards" during the closing rites at the Quirino Stadium in Bantay. (PNA)