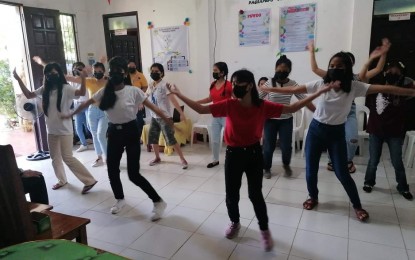 SAN JOSE DE BUENAVISTA, Antique – Eleven children who have sought shelter at the "Pagsapupo" or center for the homeless will have the opportunity to experience Christmas with their respective foster parents.
Rebecca Lotilla, who is in charge of the Pagsapupo Center under the Antique Provincial Social Welfare and Development Office (PSWDO), said Wednesday that starting Wednesday until Jan. 2 the children will be fetched by their foster parents.
These foster parents are friends of the Pagsapupo Center, she said, explaining that they are those families around San Jose de Buenavista who had been volunteering their services or providing other forms of support to the center.
Lotilla said children, aged 11 to 18, had attended a Christmas party at the center where they were given gifts by Antique Rep. Antonio Agapito Legarda and other Pagsapupo friends.
"The children through the share a home will then have the opportunity to stay with their foster parents and spend the holiday with them," she said.
Foster parents, she added, underwent orientation on how they would get the children involved in household chores while they are staying with them. They were also asked to hold remedial reading with the children.
A 14-year-old child said in an interview that it would be her second time to experience "share a home".
"I enjoyed spending Christmas with my foster parent," she said, adding that she was taught that the season is a time for family bonding.
She claimed she never had the same experience with her own family members before.
In a separate interview, an 18-year-old girl said it would be her first time to spend Christmas with a foster family.
"I grew up with my family's relatives and we used to also gather for Christmas, but this will be my first Christmas with my foster parents," she said. "I just don't know how they will celebrate the occasion." (PNA)