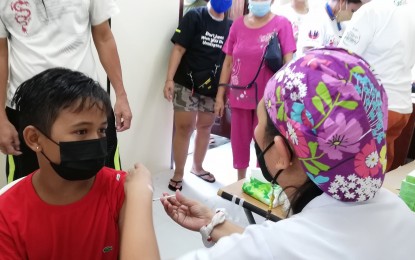 MANILA – Davao City Representative Paolo Duterte on Wednesday urged the Senate to put the proposed Magna Carta for Barangay Health Workers (BHW) on its priority list to improve the delivery of community-based primary health care services in the country.
In a statement, Duterte said the proposed law, which hurdled the third and final reading at the House of Representatives last week, would entice more people to volunteer their services and train as BHWs given the additional compensation and benefits that they will receive under the measure.
"There are at least a dozen bills in the Senate proposing a magna carta for barangay health workers that still need to be reconciled and consolidated into a substitute bill. We hope the Senate would be able to prioritize the passage of its counterpart measure of the magna carta when Congress resumes session next month," Duterte said.
He noted that the key component of the community-based healthcare strategy is the BHWs, but they have yet to be "properly recognized and granted the pay and benefits they deserve."
Duterte, who is a principal author of the House-approved version, highlighted the "heroic role" that barangay health workers play as healthcare front-liners particularly during the pandemic.
He said the measure tasks the Department of Health (DOH) to determine the ideal ratio of BHWs to the number of households.
The DOH, he said, should also ensure that the total number of BHWs nationwide should not be less than 1 percent of the total population or at least one BHW per 20 households.
"This ratio should help address the lack of primary health care services in many communities, especially in remote areas," Duterte said.
The bill seeks to provide BHWs with a comprehensive set of compensation and benefits that include hazard allowance, transportation allowance, subsistence allowance, one-time retirement cash incentive, health benefits, insurance coverage and benefits, vacation and maternity leaves, cash gifts and disability pay, among others.
The measure also mandates that an accredited BHW who has rendered at least five years continuous service shall be conferred with a first grade Civil Service Eligibility; and mandates the Department of Health (DOH) to provide continuing education and training programs for BHWs.
It likewise mandates the municipal, city or provincial government and the Department of the Interior and Local Government (DILG) to establish a grievance mechanism to address complaints regarding acts of discrimination and unjust removal of BHWs from the service. (PNA)