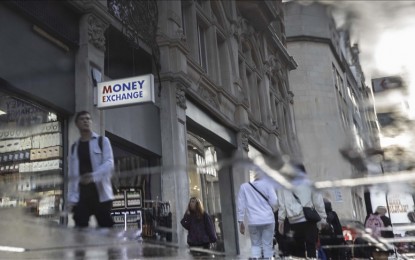 ISTANBUL – Fitch Ratings said Wednesday it expects challenges for banks in emerging markets during 2023 due to a difficult macroeconomic environment.
"Slower economic growth, high inflation and weaker currencies will impair some borrowers' repayment capacity and pressure banks' asset quality," the rating agency said in a statement.
"Higher rates and margins will support banks' revenues, but higher-for-longer rates will also weaken some borrowers' ability to service debt and in some markets will stress sovereign credit profiles, also negatively affecting banks," it added.
Fitch warned that further interest rate increases can also drive losses on emerging market banks' securities books, offsetting margin gains.
Many central banks in emerging economies have been adopting monetary tightening policies since the beginning of this year to take control of record-high inflation in their countries.
The coronavirus pandemic has left banks in emerging markets holding record levels of government debt, according to the International Monetary Fund (IMF).
The average ratio of public debt to gross domestic product, which is a key measure of a country's fiscal health, rose to a record 67 percent last year in emerging market countries, the IMF said in its Global Financial Stability report in April.
While emerging market governments rely heavily on their banks for credit, these banks rely heavily on government bonds as an investment that they can use as collateral for securing funding from the central bank, according to the IMF.
Emerging market banks have provided most of the credit, driving holdings of government debt as a percentage of their assets to a record 17 percent in 2021. (Anadolu)