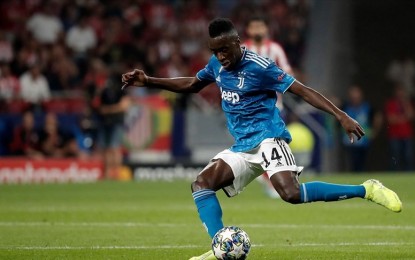 ISTANBUL – Blaise Matuidi, a former Paris Saint-Germain and Juventus player, ended his football career on Friday, at age 35.
"Football, you gave me so much, but the time has come to say stop. I accomplished my dreams as a child, my dreams as a man. It is with a tight throat but with pride that I turn this page today. THANK YOU," the French-born player said on Twitter.
FIFA, world football's governing body, wished Matuidi all the best for his retirement, saying: "Congratulations on an amazing career and wish you the best in retirement @MATUIDIBlaise."
Matuidi won five French Ligue 1 titles with PSG, three Serie A titles with Juventus, and helped France clinch the 2018 FIFA World Cup in Russia.
Besides Saint-Etienne, Paris Saint-Germain, and Juventus, Matuidi made appearances for the US' Inter Miami CF.
The midfielder produced nine goals in 84 appearances for Les Bleus and in 2015 was named French Footballer of the Year. (Anadolu)