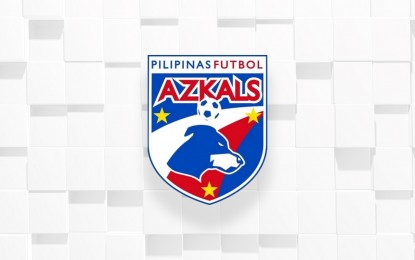 MANILA – Thailand sent the Philippine Azkals to the brink of an early elimination from the AFF Mitsubishi Electric Cup after a 4-0 win on Monday night at the Thammasat Stadium in Rangsit, Thailand.
It was a Teerasil Dangda show for the Thais as they returned to action after taking the Friday night bye with yet another display of brilliance to keep hold of the top spot in Group A play.
Dangda began his late Christmas party with a third-minute header goal off a Theeraton Bunmathan free kick to put Thailand ahead.
Dangda successfully sent Julian Schwarzer in the wrong direction and nailed the 41st-minute penalty off an Amani Aguinaldo foul on Ekanit Panya inside the box for his brace.
With his brace, Dangda has tied Kenshiro Daniels, who was held scoreless on Monday night, and Malaysia's Faisal Halim in the best scorer race with three goals each.
Dangda and Halim, however, will have a direct chance of overtaking Daniels as the Azkals will take their bye round on Thursday even as Malaysia will play Vietnam in Hanoi on Tuesday night in Group B action.
Dangda then assisted on Adisak Kraisorn's 57th-minute goal before Suphanan Bureerat iced the match with his goal in the 63rd minute.
The Azkals got their offense going in the final 10 minutes, but Ton Phuthawchueak went to work to keep the clean sheet.
Thailand remains perfect with two wins in as many matches for six points even as it holds the tiebreaker over Indonesia, a 7-0 winner over Brunei earlier Monday, for the top spot on goal difference.
The Azkals, meanwhile, fell to fourth place with three points off one win and two losses, conceding the goal-difference tiebreaker to Cambodia.
The Azkals could be eliminated if Indonesia and Thailand battle to a draw in Jakarta on Thursday.
The Azkals still have a mathematical chance of sneaking into the semifinals if Thailand demolishes Indonesia on the road.
But they need to score a blowout win at home against the same Indonesian side next Monday night and hope that Cambodia would not pull off a miracle and stun Thailand away from Phnom Penh on Jan. 2, 2023. (PNA)