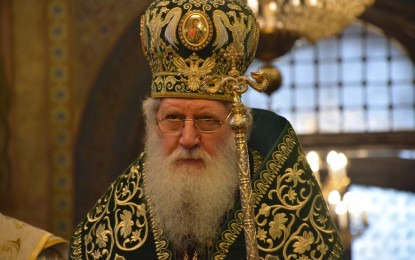 SOFIA – In an address for the start of 2023, Patriarh Neophyte prays for a better future, for deep, true peace in every human heart across the entire world.
In his words, in 2022 our lives were marked by the tragedy of the siblicidal war at the very heart of Christian Europe, in fraternal Eastern Orthodox Ukraine.
"That tragedy had its impact on us and our lives, causing divisions and confrontations in our society and state that darkened our church and social life," Patriarch Neophyte said.
He called for 2023 to be "a year of deep and sincere penance for our sins, a year of goodwill and recovery of the peace in the entire world." (BTA)