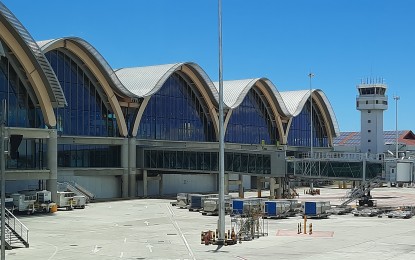 CEBU CITY – The Mactan-Cebu International Airport (MCIA) on Monday said "recovery" flights are ongoing, servicing flights canceled on Sunday due to technical concerns at the Ninoy Aquino International Airport (NAIA).
Mary Ann Dimayabao, MCIA information officer, said recovery flights started at 5 a.m. Monday.
"Those who were stranded since yesterday are now rebooking their flights," Dimayabao told the Philippine News Agency.
She said the Cebu airport has not experienced any technical or systems issues, assuring passengers of ongoing servicing for flights to areas unaffected by the glitches.
The airport authorities, she said, have assigned additional police personnel for crowd management at the terminals and augmented personnel for international and domestic terminal operations as well as safety management personnel at the terminals for passenger assistance, especially at the self-check-in kiosks.
Dimayabao said they also provided additional chairs at the terminals for passenger comfort, especially for seniors, passengers with reduced mobility, and women with children.
The MCIA, through its private management, GMR Megawide Cebu Airport Corporation, said in an advisory that it canceled an incoming flight from Singapore, a round-trip flight from Singapore and back, and two outgoing flights – one for Singapore and the other for Incheon, South Korea.
It has also canceled five incoming flights from Caticlan, Davao, and two from Manila; and four outgoing flights for Manila and for Davao.
The airport has also rescheduled outgoing flights from Hong Kong and Taipei, an incoming flight from Hong Kong, and two roundtrip flights – one from Dubai and back and the other is from Singapore and back.
"Passengers are advised to check the status of their flights before proceeding to the airport. Passengers are advised to coordinate with their respective airlines or visit their respective airlines' website for more information," the MCIA said.
The airport management assured passengers it has been working "with the necessary authorities and airlines and shall provide information as soon as it becomes available." (PNA)