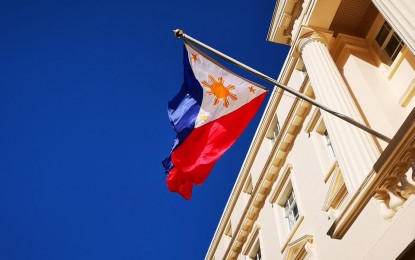 MANILA – Two bills have been filed in the Senate to increase the monthly pension and disability benefits of retirees of the Department of Foreign Affairs (DFA).
Senate President Pro Tempore Loren Legarda's Senate Bill No. 829 and Senator Risa Hontiveros' No. 1510, will cover DFA employees who have served continuously for at least 15 years and are eligible to receive a monthly pension from the Government Service Insurance System (GSIS).
DFA officers and employees who retired prior to the effectiveness of the Acts and those who retired but have not met the requirements shall instead be covered by applicable benefits under the GSIS Act.
"Our Philippine diplomats have always been at the frontlines, to the extent that many have even risked their lives in the countries where they have been assigned," Legarda said in her explanatory note.
Hontiveros agreed, saying they face complex challenges of living in foreign lands with different cultures, particularly as pioneers in opening new posts, but are still "primarily responsible for responding and attending immediately to Filipinos in distress especially during critical times, disasters, security threats, and other crisis situations."
Under the bills, the monthly pension benefits of all retirees of the DFA, as provided under Republic Act No. 7157 or the Philippine Foreign Service Act of 1991, shall be automatically adjusted at the same rate as any future or subsequent increase in the salary grade of the same rank they retired from.
Any pension granted to a beneficiary shall not, wholly or partly, be subject to income tax, attachment, execution, forfeiture, or retention under any legal or equitable proceedings, nor shall any lien of any kind.
In case of death, the surviving spouses, during their lifetime or until they remarry, and their dependent children shall be distributed or apportioned in accordance with the GSIS Act.
Initial funds shall be charged against the current year's DFA savings while the succeeding funds will be sourced from the annual differential amount necessary for GSIS to pay the adjusted monthly pension.
The other benefits shall be included in the annual General Appropriations Act, to be sourced from the DFA's consular income as a percentage.
"Cognizant of the complex responsibilities faced by our foreign service personnel, it is but fitting to provide them with decent benefits, most especially upon retirement, thus compensating them for their patriotism and the hard work they have rendered throughout their careers," Legarda said.
House Minority Leader and 4Ps party-list Representative Marcelino Libanan likewise penned a similar measure, House Bill No. 4077, "to consider the financial challenges faced by our foreign service officers in preparing for their eventual retirement, including their need to resettle and establish a home here in the country after completing their tours of duty overseas."
As of last count during the hearings for the 2023 budget, the DFA has 3,300 authorized permanent positions. (PNA)