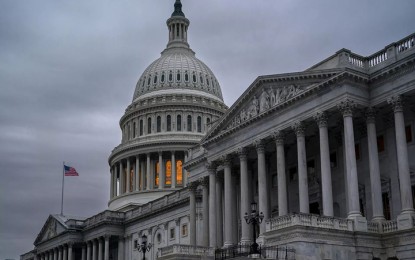 WASHINGTON – US Capitol Police Chief Tom Manger warned of the threat of a new riot similar to the Capitol attack on January 6, 2021.
"With the polarized state of our nation, an attack like the one our Department endured on January 6, 2021, could be attempted again," Manger said in a statement.
"Should the unthinkable happen, we will be ready," he said.
Manger said the US Capitol Police (USCP) has implemented over 100 significant improvements during the last two years.
These, he said, include the following: "planning for demonstrations and significant events now require the preparation of detailed Incident Action Plans; the USCP has established strong partnerships with dozens of law enforcement agencies in and around the Washington, D.C. area."
"Congress passed legislation to ensure the USCP Chief can unilaterally declare a state of emergency and call upon the National Guard," Manger also said, adding that there was work still to be done.
On January 6, 2021, a large group of former US President Donald Trump's supporters stormed the Capitol building in an attempt to stop lawmakers from certifying the results of the 2020 presidential election, after Trump claimed the results were invalid due to voter fraud. At least five people died in connection with the riots.
The January 6 siege was the biggest attack on the US Capitol since the British army burned the building and other landmarks down in the War of 1812.
The incident led to Trump's second impeachment by the Democratic-led House, which accused the then-president of inciting an insurrection.
The riots also spawned a congressional probe and hundreds of prosecutions of those allegedly involved. (Sputnik)