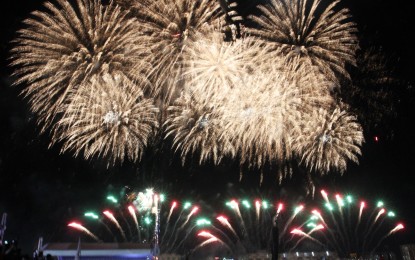 MANILA – The Department of Health (DOH) reported on Wednesday 15 additional injuries related to fireworks, bringing the overall tally to 277 as of Jan. 4.
"These were 49 percent higher compared to the 186 cases during the same period (last year)," the DOH said in its latest case bulletin.
Of the total injuries, 151 cases occurred on the streets while 115 happened at home.
There were 78 who sustained eye injuries while 17 cases were of blast injuries that required amputation.
Forty-seven cases or 17 percent of the tally were allegedly intoxicated with alcohol at the time of injury.
"About 220 cases or 80 percent were male ages one to 80 years old," the DOH said. "Thirty-five sentinel hospitals submitted an injury or zero case report before the cut-off time and this was 24 percent lower compared to same period last year".
The National Capital Region logged the highest number with 131 cases.
Western Visayas also reported 33 cases; Ilocos Region, 25; Central Luzon, 23; Region 4-A (Calabarzon), 15; and Bicol Region, 13.
The "kwitis," a skyrocket type of firework that is legal, was the most common cause of injury with 57 cases.
The "boga" (improvised cannon) caused 33 injuries; triangle-shaped firecracker 5-star, 22 injuries; and fountain fireworks, 16 injuries.
There were no reported cases of fireworks or firecrackers ingestion nor fireworks-related death. (PNA)