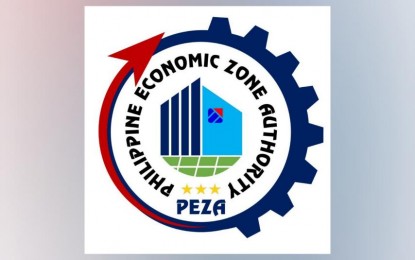 MANILA – The Philippine Economic Zone Development Authority (PEZA) has welcomed the inclusion of economic zone development in the Philippine Development Plan (PDP) 2023-2028 as a catalyst for job creation and poverty alleviation.
"We in PEZA have lobbied through NEDA (National Economic and Development Authority) to include economic zones in the PDP as for a time in the previous administration that it was forgotten or excluded. Strengthening our ecozone development initiatives is a must as this will serve as a catalyst for growth in the country," said PEZA Officer-in-Charge Director General Tereso Panga in a statement Wednesday.
Panga said the inclusion of ecozone development in the PDP solidifies the strategic role of ecozones, especially in countryside development, as mentioned by President Ferdinand R. Marcos Jr. in his first State of the Nation Address in July last year.
PEZA approved the biggest ecozone development in 2022 during the first six months of the Marcos administration, which is a mixed-used project for manufacturing and tourism worth PHP81.65 billion.
Eleven out of 29 ecozone projects last year were also approved between July and December.
Total cost of ecozone development for the full year of 2022 amounted to PHP96.21 billion, with PHP90.65 billion of the projects approved in the first six months of the administration.
"As we welcome the new year, we in PEZA are preparing more initiatives and synergy with other government agencies to strengthen the country's economic zones in line with the PDP of PBBM administration in the next five years," he added.
Panga also urged investors to locate their businesses within ecozones to soften the impacts of economic uncertainties.
"Ecozones can be shields to soften the landing of the headwinds, the external constraints, and all these global disruptions happening especially during this time. The other side to this is that ecozones can be economic drivers to accelerate economic recovery and growth," he said.
NEDA launched the administration's medium-term plan in December 2022, which is anchored on the government's long-term vision AmbisyonNatin 2040.
NEDA Secretary Arsenio Balisacan then said the latest PDP's goal is to reinvigorate job generation and accelerate poverty reduction by focusing on the "transformation agenda" that will steer the economy back to its high growth path towards a prosperous, inclusive, and resilient society. (PNA)