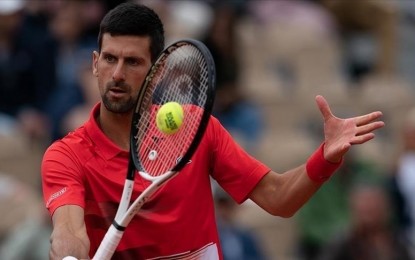 ANKARA – Serbian tennis superstar Novak Djokovic is set to miss the Indian Wells and Miami Open tournaments for the second year in a row due to his refusal to get vaccinated against the coronavirus.
The US Transport Security Administration (TSA) reported that until April 10, 2023, any foreigner flying into the country must be immunized against Covid-19 at least twice.
Djokovic missed the Australian Open and US Open last year as he refused to get jabbed.
Indian Wells and the Miami Open, which are part of the Association of Tennis Professionals events (ATP), will begin on March 6 and March 20, respectively.
The 35-year-old player has won 21 grand slam titles so far. (Anadolu)