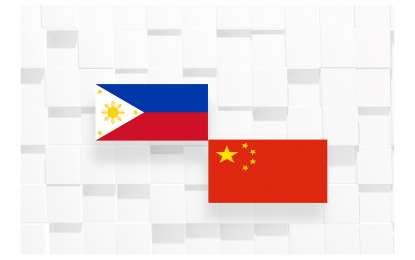 MANILA – The state visit of President Ferdinand R. Marcos Jr. in Beijing, China has resulted in investment pledges of USD22.8 billion from Chinese companies.
Malacañan Palace said Thursday President Marcos had a roundtable discussion with Chinese chief executive officers (CEOs) from various sectors, where they expressed their intentions to invest and expand in the Philippines.
Majority of these investment commitments bagged during the meeting will be in renewable energy with pledges amounting to USD13.76 billion.
Chinese investors are also eyeing a total of USD7.32 billion in investments in strategic manufacturing, including electric vehicles (EVs) and mineral processing, as well as USD1.72 billion in agribusiness.
"I assure you that our government is committed to supporting your business activities in the country," Marcos told the Chinese business community.
He added the Philippines' economic fundamentals remain strong and have been steadily improving, with gross domestic product (GDP) growth in the third quarter of 2022 —the first three months of his administration— stood at 7.6 percent.
For renewable energy, Chinese enterprises are eyeing solar and wind projects as well as manufacturing of equipment, such as wind turbine generation towers, foundations and blades and other wind turbine parts.
"We look forward to more Chinese investments in renewable energy pursuits such as in solar and wind, as well as in related sectors including battery energy storage systems and off-grid power supply systems," he said, noting that the growing power demand in the Philippines make it viable for Chinese businesses to invest in the country's energy sector.
Marcos said Chinese investors may also look into opportunities in onshore and offshore wind projects, as his office aims to issue an executive order to facilitate more foreign investments in offshore wind projects.
In November 2022, the Department of Energy (DOE) awarded 42 offshore wind service contracts with a projected installed capacity of 31.5 gigawatts.
The Chief Executive also urged Chinese investors to tap opportunities in the Philippines in waste-to-energy and other renewable energy projects.
As the Marcos administration is committed to contribute to the Paris Climate Agreement by shifting to clean energy and reduction of carbon emissions, the President invited Chinese businesses to explore opportunities in the country's EV industry and mineral processing for the manufacturing of EV parts and components like batteries.
He also pushed for investment cooperation on green development in green technology and technological platforms including research and development centers, innovation centers, laboratories and incubators.
Marcos has welcomed the interest of Chinese investors in the country's agriculture sector.
Among the investment deals signed in agribusiness were in coconut and food processing; development of durian production; processing and marketing; as well as alternative green technology for animal feeds and other agricultural related products.
The Philippines and China also forged two agreements in ensuring a sustainable supply of agriculture inputs, particularly fertilizers.
Last year, high prices of fertilizers have contributed to the increasing prices of agricultural products.
Earlier, Trade Secretary Alfredo Pascual said the President's visit to China targets to build on the country's export gains and further strengthen its economic relations with the world's largest market.
"The sectors with the most considerable export potential to China include, among others, electronic equipment; electrical machinery; metals; optical products, watches and medical instruments; fruits; motor vehicle parts; processed or preserved food products' and fish and shellfish," Pascual said.
According to the Philippine Statistic Authority (PSA), bilateral trade between the Philippines and China from January to October 2022 stood at USD32.4 billion.
China is one of the country's largest trading partners.
Exports to China in the first 10 months of 2022 amounted to USD9.1 billion while imports reached USD23.3 billion.
PSA data also showed that total approved investments from China in the country's major investment promotion agencies in January to September last year only reached to PHP1.17 billion (USD20.96 million). (PNA)