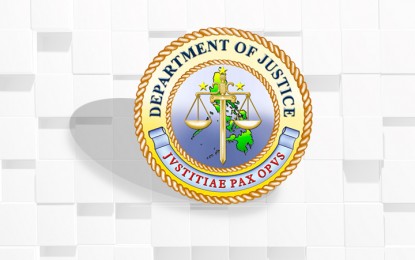 MANILA – The Department of Justice (DOJ) on Thursday dismissed as "gross travesty" the claims made by the Communist Party of the Philippines-New People's Army (CPP-NPA) that government troops caused the death of a 9-year-old child caught in the cross fire during an encounter in Taysan, Batangas.
In a message to reporters, DOJ spokesman Mico Clavano said available evidence show that it was the armed communist rebels who attacked a military unit in Sitio Amatong, Barangay Ginhawa, Taysan, Batangas who were responsible for the death of the minor who was caught in the cross fire.
"The evidence we have now point at those CPP-NPA members against whom we will be filing cases against. They can take their statements to court and present their supporting evidence to prove what they are saying is true. Otherwise, it's all bark and no bite," Clavano said.
"The gross travesty here is that a nine-year-old child was stripped of his future. We only go where the evidence takes us," he said.
The DOJ official added that everybody hopes for peace and stability for our country, and there are proper channels to ventilate grievances and protests.
"If what they are fighting for is their ideology, let's do it like civilized people. Bring them out through the proper channels," he said.
The DOJ on Wednesday said prosecutors have approved the filing of criminal charges against four communist rebels who figured in an encounter with members of the Philippine Army Patrol Base San Marcelino, Delta Company, 59th Infantry Battalion in Batangas province last July 18, 2022 which resulted in a death of minor.
In a DOJ resolution dated Dec. 27, 2022, prosecutors approved the filing of murder charges for violation of Republic Act 11479 (Anti-Terrorism Act of 2020) against Isagani Isita, Junalice Arante-Isita, Mariano Bico, Gilbert Orr and one alias Ching.
They were identified as members of the Sub-Regional Military Area-4C (SRMA-4C), Southern Tagaog Regional Party Committee (STRPC) of the CPP-NPA.
The respondents, who were allegedly armed with shotguns, rifles and improvised firearms, fired upon the government troops that resulted in injury to one trooper and the death of the 9-year-old child.
"While it may appear that the victim was not the direct target of herein respondents and was just caught in the line of fire when the respondents fired upon members of the Philippine Army, her death clearly was the result of the unlawful acts perpetrated by the respondents," the DOJ said. (PNA)