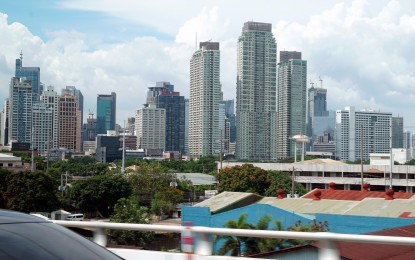 MANILA – Hikes in the Bangko Sentral ng Pilipinas' (BSP) key policy rates are expected to dampen the strong domestic output for 2023, with an executive of HSBC forecasting a 4.4 percent expansion this year.
In a virtual briefing on Thursday, HSBC chief investment officer for Southeast Asia, Global Private Banking and Wealth, James Cheo, said private consumption contributed to the strong recovery of the domestic economy last year but this is seen to be limited by the monetary tightening aimed to temper the elevated inflation rate.
Other factors that boosted gross domestic product (GDP) last year include investments, higher government spending on infrastructure and increased mobility following the resumption of face-to-face schooling, he said.
"Looking into 2023, the country's growth will slow and the recovery is going to be more gradual as the reopening boost fades and monetary tightening weighs on domestic demand," Cheo said.
As of the third quarter of last year, growth, as measured by gross domestic product (GDP), rose by 7.76 percent, exceeding the government's 6.5 to 7.5 percent growth assumption for this year.
The BSP's key rates have been hiked by 350 basis points from May to December last year, after being at record-low of 2 percent in 2020, as monetary authorities help address the elevated inflation rate.
Last December, domestic rate of price increases further accelerated to 8.1 percent, the highest since November 2008, due to faster annual jumps in goods and energy prices.
Cheo said "household's consumption in 2023 will likely be curtailed" given the elevated inflation rate.
"Strong employment, tourism recovery, expanding production and retail sales, and public investment will continue to support growth in 2023," he said.
With inflation expected to remain high, Cheo projects the BSP to make three consecutive 25 basis point increases this year, "pausing at 6.25 percent by Q2 (second quarter) 2023" and keeping this decision until at least the second half of 2024.
On the peso, Cheo forecasts the local currency to end this year at 56.5 to a US dollar given the peaking of the greenback's strength. (PNA)