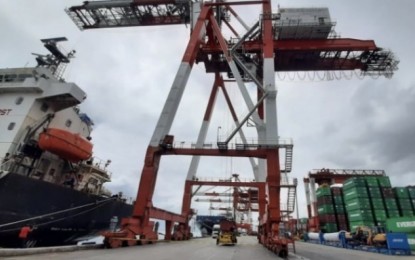 CEBU CITY – The Bureau of Customs–Port of Cebu on Thursday reported a PHP5-billion surplus collection for 2022.
BOC-Cebu Collector Elvira Cruz said the district port collected a total of PHP42.8 billion as against the target of PHP37.8 billion, which shows a 13-percent surplus.
Cruz said based on the data submitted by Cash Division chief Conrado Abarintos, the Cebu port logged a positive collection record from January to December, with the second and third quarters posting higher excess.
"In the second quarter, we posted 16.39 percent higher than the target. It means that the port collected PHP1.5 billion surplus as it collected a total of PHP11.1 billion as against the quarterly target of PHP9.5 billion for the second quarter of 2022," Cruz told the Philippine News Agency.
The third quarter collection, she added, amounted to PHP12.3 billion which showed a PHP2.7 billion or 28.5 percent surplus from the target of PHP9.6 billion.
In the last quarter of the year, BOC-Cebu posted a PHP22.6-billion collection which is 7.5 percent higher or PHP3.4 billion more than the PHP19.2-billion target.
Based on the report, April and May logged a surplus collection performance of over 20 percent while July and September had an accomplishment of over 30 percent over-collection.
January to March reflected an almost flat collection performance while August and December had over 10 percent surplus with June, October and November having less than 10 percent more duties and taxes collected.
Cruz lauded the collectors in the sub-ports of Mactan and Dumaguete for contributing to the Port of Cebu's overall collection performance.
In his collection report, Sub-port of Mactan Collector Gerardo Campo said his jurisdiction which covers the Mactan-Cebu International Airport posted a 21.5 percent surplus from the PHP1.3 billion target.
Meanwhile, the Sub-port of Dumaguete collected PHP8.9 million which is 38.7 percent higher than the PHP6.4-million target.
In previous years, BOC-Cebu reported that imported oil was the top commodity that contributed to the collection of duties and taxes. (PNA)