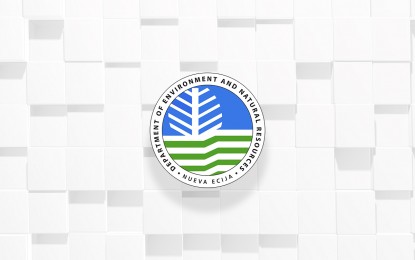 MANILA -- The Department of Environment and Natural Resources (DENR) got a "satisfactory" rating of 89.78% in the 2022 Report Card Survey (RCS) 2.0 conducted by the Anti-Red Tape Authority (ARTA).
In a website post on Thursday evening, the DENR said the RCS 2.0 is a tool that measures the effectiveness of the Citizen's Charter in reducing regulatory burdens, and the impact of human resource systems and programs in delivering efficient government service.
The survey was conducted in compliance with Republic Act 11032, otherwise known as the" Ease of Doing Business and Efficient Government Service Delivery Act of 2018."
Together with other top-performing government agencies, the DENR was feted during an awarding ceremony held last Dec. 19 in Pasay City.
The DENR received a Certificate of Recognition, a Certificate of Participation, and its report card.
DENR Secretary Antonia Loyzaga, through Undersecretary for Policy, Planning, and International Affairs Jonas Leones, said the entire DENR community was honored and grateful for the award.
Leones said the high score received by the DENR in the ARTA survey was a clear indication that the agency was "on the right track in its goal to deliver excellent and efficient public service."
"With a score of 89.78 percent, the DENR is challenged to work even better to serve the Filipino people through prompt action on transactions done in all our offices. We remain committed to our duties as public servants," he added.
The RCS 2.0 has been under pilot implementation since it was launched in 2021 as a feedback mechanism to improve government services.
A total of 50 offices and agencies providing government services were subjected to the pilot implementation of the survey.
These included 30 national government agencies, five government-owned and controlled corporations, five local government units, five state universities and colleges, and five government hospitals.
Under the RCS rating system, agencies with a rating of 95 to 100 percent are classified as Excellent agencies; 90 to 94.99%, Very Satisfactory; 85 to 89.9%, Satisfactory; 80 to 84.99%, Compliant; and 75 to 79.99%, Needs Improvement; 74.99% and below, Requires thorough Review of RA 11032 requirements.
The Awards Committee looked into three processes of the DENR National Capital Region, including the issuances of tree-cutting and earth-balling permits, tree-cutting permits for planted trees, and application for chainsaw registration.
Other government agencies recognized as "Satisfactory Agencies" and received an RCS rating of 85 to 89.9% were the Department of Social Welfare and Development, Home Development Mutual Fund (Pag-IBIG Fund), Dr. Jose Fabella Memorial Hospital, Philippine Statistics Authority, Philippine Health Insurance Corporation, Valenzuela City, Cooperative Development Authority, Bureau of Internal Revenue, and Polytechnic University of the Philippines-Main Campus in Sta. Mesa, Manila.
The government agencies that obtained a "very satisfactory" rating or an RCS rating of 90 to 94%, and bagged the Silver Award were the Department of Foreign Affairs, the Department of Trade and Industry, the Government Service Insurance System, the University of the Philippines-Diliman, and the Philippine Children's Medical Center. (PNA)