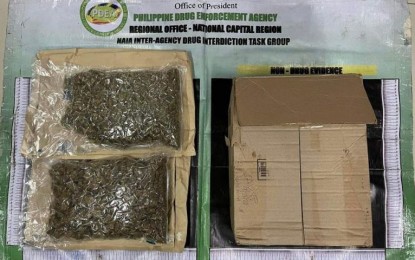 MANILA – The Las Piñas Regional Trial Court (RTC) has acquitted Juanito Jose Remulla III, the 38-year-old son of Department of Justice (DOJ) Secretary Jesus Remulla, of drug charges for possession of high-grade marijuana worth around PHP1.3 million.
"Those who are supposed to enforce the law are not justified in disregarding the right of the individual in the name of order. Order is too high a price for the loss of liberty," read the 34-page judgment on Friday.
The court noted that the prosecution failed to present evidence that the accused knew the parcel he received contained marijuana and likewise raised questions about the chain of custody of the package that was held for days before being turned over to the Philippine Drug Enforcement Agency (PDEA) on Oct. 10, 2022.
The evidence, marked "CAIDTF 9/28/22 Kush", were one brown paper parcel with bubble wrap containing two tape-sealed transparent plastic bags, each containing 437.93 grams; and four 455.98 grams, both with a total weight of 893.91 grams of cannabis, classified as dangerous drug.
Remulla was arrested on Oct. 11, 2022.
"From the foregoing and in the absence of an explanation, it can be reasonably inferred that as early as 28 September 2022, the Customs Anti-Illegal Drug Task Force (CAIDTF) already had possession over the parcel allegedly containing marijuana or, at the very least, was aware of its existence," the court said.
The court noted that due to the peculiar circumstances of the arrest, "the presumption of regularity usually accorded to the latter (officers) is effectively destroyed or immediately negated."
"The court has already (made) a decision. I did not interfere in the process. I wish my son further redemption in the future," Secretary Remulla said in a statement.
Lawyer Pearlito Campanilla said in a television interview that they will try to have the younger Remulla released within the day.
"Today is a day of celebration and thanksgiving for now," Campanilla said.
Secretary Remulla previously said his son "will have to face his predicament as a fully emancipated child."
"A person should always face the consequences of their actions and I will let justice take its own course," the DOJ chief said in a handwritten letter released via social media as he was out of the country at the time of his son's arrest. (PNA)