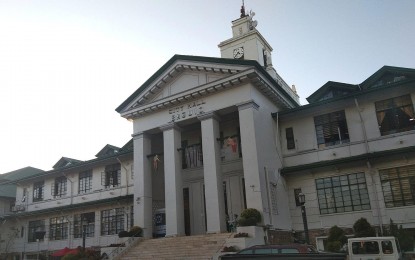 BAGUIO CITY – The city government's "Gawad Lingap" program has benefited over 200 public elementary and secondary students here, preventing them from dropping out due to financial difficulty.
"Gawad Lingap rescues learners at risk of dropping out due to poverty," said Dr. Federico Martin, Schools Division Superintendent (SDS) of Baguio under the Department of Education (DepEd), in a text message Friday.
Martin said the program assures the students of continued schooling with a fare and allowance money to use and allow them to improve their performance in school.
He said a qualified elementary pupil receives PHP500 monthly allowance while those in high school get PHP1,000 under the program.
Once a student is added as a recipient, Martin said the assistance will continue until graduation from high school.
He said program recipients now include 109 elementary pupils and 145 high school students.
"The PHP2 million budget for the 2022 and another for 2023 (program) implementation is funded from the general education fund," he said.
The allocation is expected to increase annually with more expected to avail and qualify in the program, he added.
The Gawad Lingap program was launched in 2022 through Ordinance 7-22 which was enacted by the Baguio City Council in the same year.
In a separate interview, Vice Mayor Faustino Olowan said the ordinance aims to reduce absences and address the alarming dropout rates by granting financial assistance to qualified students to support their daily school expenses.
Jordan Habbiling, information officer of the Baguio City council, cited DepEd-Baguio record showing a dropout rate of .55 percent or 355 students from the 64,472 enrollees in all public elementary and high schools in the city for the school year 2021-2022. (PNA)