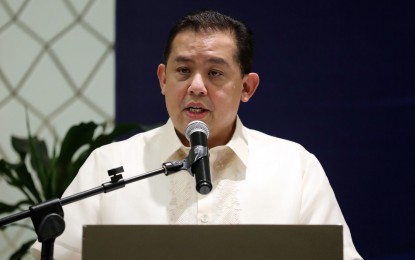 MANILA -- Speaker Martin Romualdez has hailed President Ferdinand R. Marcos Jr.'s state visit to China as "highly successful", which led to many positive engagements between Manila and Beijing.

Romualdez said President Marcos was able to personally convey to President Xi Jinping the concerns of the Filipinos -- including fishery and maritime claim issues -- in an atmosphere of mutual respect and equality.

"And that's why this state visit was so successful because we could see the rapport, the personal exchanges between the two presidents," Romualdez said in an interview upon returning to the country on Thursday afternoon.

He noted that the sincerity of both heads of state would "go a long way in addressing all these issues".

"So, this definitely means a lot to our relations with the People's Republic of China," Romualdez said.

He said the many engagements at different levels also contributed to the success of the state visit -- with President Marcos meeting Chairman Li Zhanshu of the Standing Committee of the National People's Congress, Premier Li Kequiang and President Xi.

"These personal engagements mean a lot because the person-to-person meeting lends itself to not only a better rapport but provides better confidence and more understanding of the nuances with the relations," Romualdez said.

The House leader said he received an instruction from the President to engage their (Congress) counterparts in China's parliament for better coordination, more understanding and better cooperation.
Romualdez also cited President Marcos invitation to Xi and First Lady Peng Liyuan, to visit the Philippines.
"And from the looks of it, I think that might be forthcoming because they actually enjoyed each other's company and that of their respective first ladies, First Lady Louise Araneta-Marcos and First Lady Xi Peng, went on very well. You could see that there was chemistry right from the start," Romualdez said. (PNA)