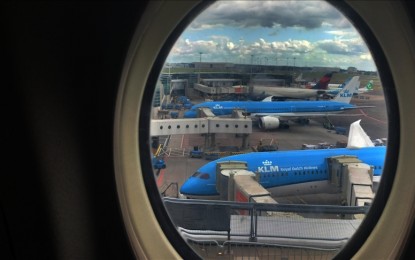 LONDON – The Netherlands on Friday joined other European Union countries requiring passengers arriving from China to show a negative Covid-19 test to enter the country.
The measure will come into force on Tuesday.
The Dutch government said in a statement that wearing a mask on flights to and from China has been determined as "urgent advice."
More testing of the sewage water at Schiphol Airport will also be conducted to monitor the situation.
The government is also reportedly studying the feasibility of analyzing waste water from the toilets on flights from China.
Several countries including the US, the UK, Canada, Australia, Japan, Italy and Spain have imposed tougher curbs for passengers arriving from China, which is facing an explosive spike in infections after recently dumping its strict "zero-Covid" policy. (Anadolu)