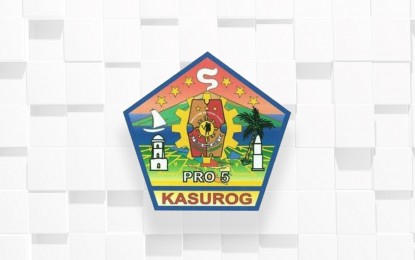 LEGAZPI CITY – A total of 280 personnel of the Police Regional Office in Bicol (PRO-5) submitted themselves to drug testing on Friday at the PRO-5 Grandstand at Camp Brig. Gen. Simeon Ola here.
In a statement on Sunday, PRO-5 spokesperson Lt. Col. Maria Luisa Calubaquib said the random drug testing was done on commissioned, non-commissioned and non-uniformed personnel.
"This initiative is in consonance with the organization's pursuit to cleanse and weed out personnel who are engaged in the use of illegal drugs," Calubaquib said.
The surprise test was based on Article 3 Sec. 36 Paragraph (e) of the Republic Act (RA) 9165 or the Comprehensive Dangerous Drugs Act of 2002 mandating officers and employees of public offices to undergo random testing to ensure that government agencies remain drug-free.
The procedure was facilitated by the Regional Intelligence Division and Philippine National Police (PNP)-Crime Laboratory.
Calubaquib said those who will be found positive for drug use will undergo summary dismissal proceedings by the Regional Internal Affairs Service.
"PRO-5 under the leadership of our regional director Brig. Gen. Rudolph B. Dimas is one with the entire organization in attaining its objective to create a drug-free community, that clearing the community from the influence of drugs begins within the corners of the PNP," she said. (PNA)