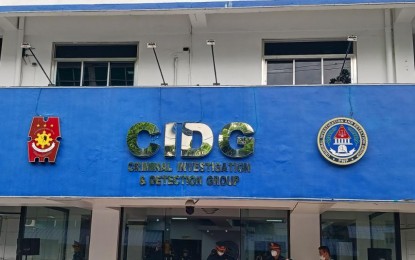 MANILA – Brig. Gen. Romeo Caramat on Monday assumed as the new chief of the Criminal Investigation and Detection Group (CIDG), the primary investigation arm of the Philippine National Police (PNP).
Caramat replaced Brig. Gen. Ronald Lee in a turnover ceremony at the CIDG headquarters in Camp Crame, Quezon City.
Lee, meanwhile, took over Caramat's post as deputy director of the Directorate for Intelligence (DI).
In a press briefing, PNP chief, Gen. Rodolfo Azurin Jr., said Caramat's designation as CIDG chief was delayed due to some personal issues.
"This movement is long overdue. Unfortunately, Caramat has to settle some personal problems first. So we just prepared that in case he cannot take the post, we tend to recommend that Lee remains as CIDG director. On the day that the order was issued, an unfortunate incident happened to Caramat's wife. We asked him if he is ready to take the position. But he told us that despite what happened, he is ready," Azurin said in mixed English and Filipino.
Caramat served as director of the Police Regional Office-Caraga (PRO-13) before he was assigned to the DI.
Under Lee's term, the CIDG has conducted a total of 8,621 manhunt operations against wanted persons, 1,582 operations against loose firearms, and nine police operations against illegal recruiters and traffickers which resulted in the arrest of 15 people and the filing of four court cases.
In a statement, CIDG said 183 operations in the campaign against violations of the Intellectual Property Rights Code, smuggling, manufacturing, distribution, and trading of counterfeit products and items have resulted in the arrest of 639 individuals and the filing of 210 cases in courts for other law enforcement activities.
In December last year, the CIDG also filed a case of kidnapping and serious illegal detention against two more suspects tagged in the case of a missing "sabungero" (cockfighting enthusiast) in Laguna province.
"Under his (Lee) watch, CIDG's relentless and dauntless commitment and efforts with the support of its partner law enforcement agencies and units were able to neutralize the notorious Warla Criminal Group, a group of transwomen known for gunrunning and for kidnapping of foreign nationals," the CIDG said.
The CIDG also played a vital role in the investigation into the killing of veteran broadcaster Percival "Percy Lapid" Mabasa after the gunman yielded to its operatives. (PNA)