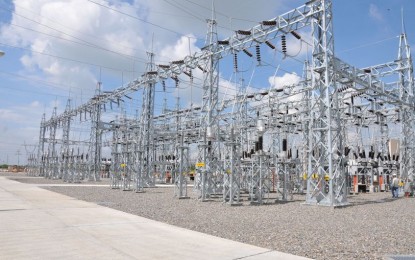 MANILA – Department of Energy's (DOE) power outlook for this year sees no red alert for the Luzon grid despite the scheduled maintenance at Malampaya next month.
In a briefing Monday, DOE Undersecretary Rowena Guevara said the Luzon grid is expected to experience yellow alerts in the months of March, April, May, June, September, October and November, with the most number of incidences of thinning of power supply in May.
This, as the Luzon grid is forecasted to peak at 13,125 megawatts, which may occur last week of May 2023.
"If we are to operate diesel power plants at 420 MW, the number of yellow alerts go down to one from 12," Guevara said. "But running diesel power plants is very expensive and will mean increase in cost per kilowatt-hour. Thus, we suggest demand-side management."
However, Guevara said if a plant with a capacity of 100 to 200 MW shuts down unexpectedly, there will be a possibility of red alerts in the Luzon grid.
A red alert is declared when power reserves fall below the maintaining level of 4 percent of peak demand. When there is red alert, rotational brownouts are expected.
On the other hand, yellow alert is raised when the power reserves decline below the ideal levels, but no power interruptions are being implemented.
Guevara encouraged consumers to make their share in demand-side management through energy efficiency and conservation, not only when there is thinning of power supply, but making it a way of life. (PNA)